HP Envy 4523 Ink Cartridges
The HP Envy 4523 printer is affordable while still offering a great printing experience. This speedy little printer can churn out prints, copies and scans time and time again. This printer can work wirelessly or through a USB connection depending on your personal preference and home set up. If you're looking for HP Envy 4523 ink cartridges, look no further than our full range of compatible and genuine HP ink cartridges. We have a 120% price promise which means we're confident that we are the cheapest on the market and promise a full refund if you discover the ink cartridges cheaper elsewhere.
Be the first to ask a question about these products. Click 'Ask a Question' above to submit your query and we will answer it as soon as possible.
0
Ink Cartridges for the HP Envy 4523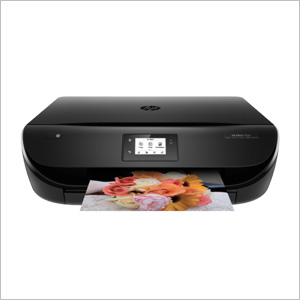 HP Envy 4523 ink is available in our great value compatible ink cartridges as well as the genuine HP ink. Compatible means that HP doesn't manufacture the ink cartridges but you can be confident they will work equally as well. In fact, we're so certain of this that we offer a three-year guarantee on our inks and your printer just in case you have any problems. HP printers use tri-colour ink cartridges and black, so make sure you stock up on plenty of both.
Advantages & Features of the HP Envy 4523
This printer, used with the correct HP Envy 4523 ink is an extremely reliable all-in-one printer for your home or a small office. There is an easy colour screen for operating and a flatbed scanner included in the printer. As well as printing your documents, scanning files and copying stuff you will find the HP Envy 4523 can print high quality photos without a border so they're perfect for framing.
How long will the HP Envy 4523 ink cartridges last?
Of course if you're printing densely coloured photographs, the ink cartridge life span is going to vary but there is a rough estimate in terms of pages. As you have the option to buy high capacity or regular capacity you are given two options. The XL (high capacity) ink cartridges will print up to 480 pages and the regular will print around 190 so choose wisely depending on your plans for your printer.