HP Officejet 6700 Premium Ink Cartridges
Using the correct ink cartridges will ensure your HP Officejet 6700 printer maintains a clean bill of health. Youíll discover that text documents will appear laser-like on paper, even across a large volume, and that you can also print photography and pictures to a high standard with crisp and bright colours. We stock the ink cartridges in either black, yellow, magenta or cyan and you can save by buying in bulk.
Q.
Do you sell individual HP cartridges for HP Officejet 6700 premium NOT compatible, they dont seem to work. Please and thank you.
A.
Hi Jo, yes we do sell originals they are listed towards the bottom of this page, or you can click the button at the top to only show originals
1
Ink Cartridges for the HP Officejet 6700 Premium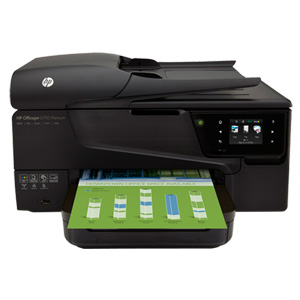 For optimum performance from your HP Officejet 6700 printer you need to use compatible or original ink cartridges. Original printer cartridges are made by the manufacturer of your printer and come with a manufacturer's warranty of 6 months However, here at Toner Giant we offer compatible printer cartridges which are made by us but cut the branded cost, saving you money! Our Toner Giant compatible ink cartridges come with a massive three-year guarantee just in case you arenít convinced, browse the range above and enjoy using your device again the very next day with our free next day delivery service.
Advantages & Features of the HP Officejet 6700 Premium
The HP Officejet 6700 is designed for small business users, incorporating a wide range of features. These include wireless and remote printing so that users can create extremely high-quality photos and documents from their smart phones, laptop, PC and other Wi-Fi compatible tech. This printer also has a USB socket for scanning and printing, as well as the option to fax with speed dials. You can also Duplex print and there is even an on-screen document crop tool. This is a very sleek and professional printer that is still easy to use with its flip-up touchscreen panel and touch buttons.
How long will the inks last?
Both ink cartridges for the HP Officejet 6700 Premium have the capacity to print around 825 A4 pages, depending on what youíre printing. Donít forget, you can buy in confidence knowing that TonerGiantís cheaper alternative to HP ink cartridges comes with a three-year guarantee - we are so confident that they will work well for you and if they donít, weíll give you your money back!