HP Envy 5640 Ink Cartridges
For those looking for a high quality, innovative home printer the HP Envy 5640 is the device for the job and it is supported by exceptional ink cartridges, which we stock right here at TonerGiant. With a host of branded cartridges to choose from, if youíre looking for cheap ink replacements you have come to the right place. Our 120% price promise ensures we are the cheapest on the market and the option to buy more and save money makes our cartridge offerings exceptional value. Donít forget, order by 5.30pm and you also enjoy free next day delivery!
Be the first to ask a question about these products. Click 'Ask a Question' above to submit your query and we will answer it as soon as possible.
0
Ink Cartridges for the HP Envy 5640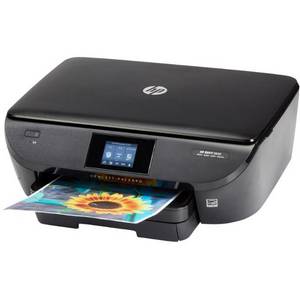 Available in both single and multipack varieties, replacement HP ink cartridges from TonerGiant are made to last and offer exceptionally high quality prints for both photographs and those printing documents. We recommend purchasing the HP 62 Ink Cartridge Combo Pack if all inks are running low in your device, as this offers the best value for money. However, should you simply require a single ink cartridge these are available too. HP ink cartridges are so easy to replace, which means you can get back to printing in no time once they arrive via our speedy delivery service.
Advantages & Features of the HP Envy 5460
This printer is perfect for the family office, itís all in one offering ensures you get to enjoy high quality printing, scanning and copying for those everyday requirements. Its Wi-Fi connectivity allows you to seamlessly print without cumbersome leads and wires and an innovative touchscreen display means you can navigate and access the printerís features without turning a computer on. This printer has an incredible monthly duty cycle of 1,000 pages and offers lab quality print outs at the touch of a button, making it the perfect home office machine.
How long will the ink cartridges last?
Photographic prints will impact on the life of your ink cartridges, however rest assured that our great value range also offers high yield so you can keep on printing. The multipack featuring black and tri-colour inks offer 600 pages of black and 415 pages of colour prints, so you can enjoy a long shelf life for your ink cartridges if they are used at a normal rate. Have any questions? Donít hesitate to get in touch with one of our friendly live advisors in the sidebar or send us an email.