Canon PIXMA MG3250 Ink Cartridges
This stylish, compact, all-in-one printer can be accessed from anywhere in your home with its Wi-Fi and mobile printing options. This printer easily prints, copies and scans to a high quality and bear in mind that using the correct ink cartridges in your Canon PIXMA MG3250 will make your life easier as well as your printers. Therefore, TonerGiant stocks compatible and original ink cartridges for the Canon PIXMA MG3250 printer. Our compatible ink cartridges come with a three-year guarantee whereas original ink cartridges - manufactured by Canon in this instance - come with a six-month warranty.
Be the first to ask a question about these products. Click 'Ask a Question' above to submit your query and we will answer it as soon as possible.
0
Ink Cartridges for the Canon PIXMA MG3250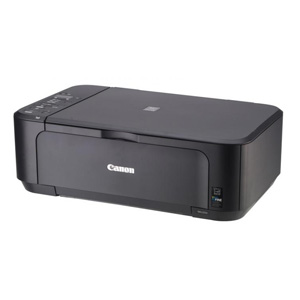 The Canon PIXMA MG3250 uses a black ink cartridge and a tri-colour cartridge. Due to the high capacity of the ink cartridges, the cost per page is lower than lots of competitor printers. Here at TonerGiant we're really confident that our ink cartridges are the cheapest on the market so we have a 120% price promise. This means that if after you've purchased your ink cartridges from us, you see them cheaper elsewhere in the next seven days – we'll simply refund you 100% of the extra you've paid. You'll also receive an extra 20% back on top of this, to put towards your next purchase with TonerGiant.
Advantages & Features of the Canon PIXMA MG3250 printer
The most obvious advantage to the Canon PIXMA is the option to print via USB, smartphone, and tablet or directly from the storage cloud. This printer also has an auto duplex option for automatic double-sided printing, saving you money while delivering professional looking documents. To save energy, the Canon PIXMA MG3250 also has Auto Power Off, which switches the printer off if not used for a set time. Auto Power On conveniently turns it back on as soon as you command to print.
How long will the Canon ink cartridges last?
The lifespan of Canon ink cartridges is longer than what you might be used to, due to the technology behind the XL FINE cartridges. They deliver more prints than their standard equivalents, saving you up to 50% page. Both the Compatible and Original ink cartridges will last for up to 600 pages and the colour trio will last for around 400 pages. If you're running low on ink cartridges why not take advantage of our free and fast next day delivery and order before 5.30pm?