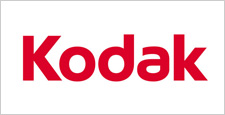 Kodak may be synonymous with photography, but they dabbled in printers for a short time too, manufacturing the ESP and hero ranges. While they no longer build printers, Kodak still supplies consumables and supplies, and here at TonerGiant, we stock lots of them — particularly replacement
ink cartridges
.
No matter what your Kodak printer model, you're guaranteed to find the cartridge you require on the TonerGiant site. We offer everything from original Kodak ink cartridges to our own-brand compatibles, giving you plenty of choice depending on your individual printing requirements and budget.
As you'd expect from a photography specialist, Kodak printers are celebrated for their accurate colour reproduction, and this is a quality still offered by current Kodak inks. Purchase original Kodak ink cartridges direct from us, and not only will you enjoy superb photographic printing, but you'll also be able to save significant sums thanks to our excellent competitive pricing.
Speaking of price, if you want to save £££s on the cost of buying Kodak ink cartridges, check out our selection of own-brand compatibles. These remanufactured Kodak ink cartridges offer the same output and performance of the originals for a fraction of the cost, so you can send all of your photographs to print without fear of breaking the bank.
Regardless of which option you choose, all of our Kodak printer cartridges are covered by a guarantee (6 months for original units, 3 years for own-brand compatibles), helping you shop with sureness.