HP Envy 5530 Ink Cartridges
The HP Envy 5530 is a multi-functional device, ideal for those who print regularly at home. To ensure your printer continues to run at maximum output, its imperative you replace the ink cartridges with compatible, high quality ones. Here at Toner Giant we offer a huge range of low cost ink cartridges, and all compatible own brand inks are available with a three year guarantee. Check out the range below and order by 5.30pm today (including Monday - Friday) to receive your order by next working day delivery for free.
Be the first to ask a question about these products. Click 'Ask a Question' above to submit your query and we will answer it as soon as possible.
0
Ink Cartridges for the HP Envy 5530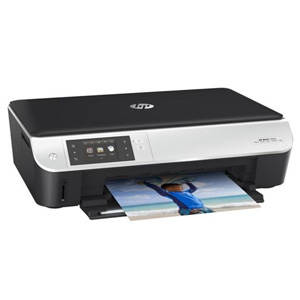 For those using a HP Envy 5530 Printer, Toner Giant offers a selection of high quality, replacement ink cartridges. Our compatible range is ideal for those looking to purchase cheap ink cartridges, we recommend our multi-pack offering for true value for money. The compatible ink cartridges are also printer warranty protected with a 100% satisfaction promise, so you can feel confident using them as replacements. Manufacturer ink cartridges are also available.
Advantages & Features of the HP Envy 5530
When considering the printer itself, the HP Envy 5530 is a stylish multi-functional printer great for those who print documents and photographs at home. It offers wireless support, ideal for those looking for a quick print option that allows them to print directly from their tablet, phone or laptop. Itís touchscreen display allows you to make selections without having to set up the device on a computer and built in card slots and a USB 2.0 port add further wireless support. The printer speeds are not the fastest on the market, but for home office requirements it gets the job done.
How long will the inkjet cartridges last?
A high yield cartridge will ensure your HP Envy 5530 printer is able to produce high quality prints for a long time. Our Compatible HP No.301XL cartridge is not only a competitive price compared to the manufacturer branded ones, but it is also high yield and can keep up with the HP brandís duty cycle offering of up to 480 pages. If you purchase this type in a multi-pack this ensures the ink will deplete at the same rate.