HP Deskjet 2510 Ink Cartridges
This is a compact, affordable and straightforward printer for all your home printing needs. The HP Deskjet 2510 is intuitive and easy to use as long as you keep it happy using the correct replacement ink cartridges. TonerGiant stock compatible and original HP ink cartridges that are guaranteed to work in your HP Deskjet 2510 printer and offer great value for money. Browse our range below and grab your replacement cartridges with free next working day delivery - if your order is placed before 5.30pm Monday - Friday.
Be the first to ask a question about these products. Click 'Ask a Question' above to submit your query and we will answer it as soon as possible.
0
Ink Cartridges for the HP Deskjet 2510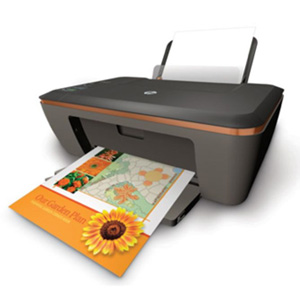 Youíll need both black and tri-colour cartridges for this colour printer and the print quality can reach 4800 x 1200 optimised dpi for colour using the HP Thermal Inkjet technology. The HP compatible ink cartridges come with a three-year guarantee which means that if you arenít 100% happy with your purchase, we will refund you Ė and cover any faults. We also guarantee that your printer warranty wonít be affected by using our compatible ink cartridges. For your peace of mind, if any of our compatibles do cause a problem with your printer, weíll arrange for it to be fixed or replaced.
Advantages & Features of the HP Deskjet 2510
This easy to setup and intuitive printer delivers excellent results efficiently and with little hassle. The compact design also means you can hide it away in a small space at home so it is not obtrusive. Youíll find that this printer deals with all of your printing, scanning and copying demands with no arguments. There are touch button controls on an LCD display so that itís straightforward and it is also environmentally friendly with an Energy Star qualification under its belt.
How long will the HP Deskjet 2510 ink last?
The TonerGiant compatible ink cartridges last for the same length of time as HPís original ink cartridge, which is around 480 pages for black and 330 for the tri-colour cartridges. If youíre running low on ink and itís not past 5.30pm then you still have time to get your ink cartridges the next working day if youíre quick Ė itís free too!