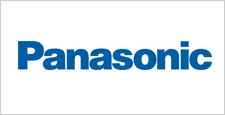 TonerGiant stock a wide range of replacement
toners
for Panasonic laser printers including CL, DF, DP, DX, FP, KX, UF and Workio models. We offer both original (OEM) toner cartridges and our popular Panasonic compatible toner cartridges which give you exceptional quality printing for a much lower cost.
Japanese company Panasonic is well known for its extensive range of electrical items marketed under their slogan, "A Better Life, A Better World". Founded nearly 100 years ago, Panasonic has grown to be one of the largest electronics companies in the world with a solid reputation for designing reliable, sustainable products. Panasonic branded toner cartridges offer the same level of quality and reliability we have come to expect from this global brand, delivering prints with consistent accuracy and minimal wastage.
Our Panasonic compatible toner cartridges have been designed by our in-house team to provide the same level of dependability that the original cartridges have to offer. We chip test each and every cartridge to ensure it will work correctly in the laser printer it is intended for, in exactly the same way that a branded cartridge would operate. Our Panasonic compatible toner cartridges match the originals in every way except the price, making them a smart choice for businesses looking to save money without compromising on print quality or yield.
Whether you choose our Panasonic branded cartridges or our compatible toner cartridges, you can keep your used consumables out of landfill by recycling them through our convenient recycling programme, run in collaboration with The Recycling Factory.