HP Deskjet F2180 Ink Cartridges
All the ink cartridges on this page can be used with the HP Deskjet F2180, and that includes printheads and maintenance products too. You can buy with confidence from us, because all our products come with either a 6 months (originals) or a three year guarantee (for compatibles) and a 100% satisfaction promise, and should you purchase one of our compatible ink cartridges your printer warranty is also protected. If you need HP Deskjet F2180 ink quickly, free next day delivery is available.
Be the first to ask a question about these products. Click 'Ask a Question' above to submit your query and we will answer it as soon as possible.
0
Ink Cartridges for the HP Deskjet F2180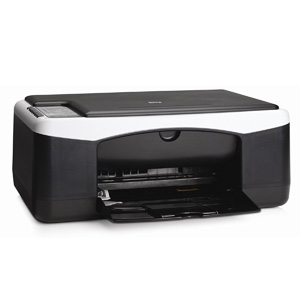 If you need a printer for more than occasional use at home, the HP Deskjet F2180 is a model that may be perfectly suited. It can handle a range of different documents so whether you need to print photos, scan forms or photocopy letters or other paperwork, it is a sound choice. To ensure optimal performance and efficiency it's important to make sure your printer is equipped with the correct inkjet cartridges. If you're looking for cheaper but still compatible printer ink, TonerGiant has a wide range of products to choose from.
Advantages & Features of the HP Deskjet F2180
The HP Deskjet F2180 is renowned for excellent print quality so if you expect to be printing plenty of photos out, this could be a great option. It's pretty quick too, producing 17 pages per minute if printing in black and 11 pages per minute in colour. It's reasonably basic but easy to use and boasts a full set of print, copy and scan tools ideal for those who simply need a printer on hand for ad hoc printouts.
How long will the ink cartridges last?
Inkjet cartridges can run out quickly if you're printing large volumes of hi-resolution photos so it can be cost effective to not just buy cheap HP ink cartridges but also those that are long lasting. The No.22 range fit with this printer model and cost less to buy than the XL versions - but the latter provide a higher yield of around 415 pages. It's worth spending a bit more to get cartridges that last for longer, especially if you're planning for a lot of future printouts.