HP Deskjet 1050 Ink Cartridges
The HP Deskjet 1050 printer is a great choice if you're looking for a reliable and relatively cheap colour printer model to use at home. Available to buy at reasonably low cost, it is a good entry level printer that still produces a high level of print quality. If you have this printer and are looking for the best price ink cartridges, the following cartridges - including all ink cartridges, twin packs and multi packs - are guaranteed to work in the HP Deskjet 1050.
Q.
Will a hp 302 ink cartridige work in hp desk jet 1050
A.
Hi, no the HP 302 cartridge range isn't meant for the Deskjet 1050 printer, it needs the HP 301 and 301XL range of ink cartridges
Q.
I've been given a hp deskjet 1050, how much is all colour ink and what is the number of the cartridges I need?
A.
Hi, there are 2 ink cartridges that you need which are black and then colour and you can buy them both in one pack on the following page here: https://www.tonergiant.co.uk/product/HP-No-301-Ink-Cartridge-Multipack-J3M81AE-N9J72AE-87210/
2
Ink Cartridges for the HP Deskjet 1050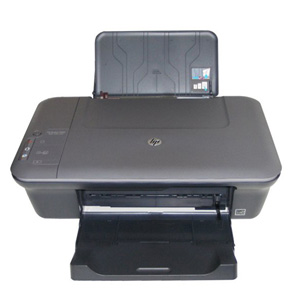 The HP Deskjet 1050 printer requires the HP 301 and 301XL range of ink cartridges, which are available to buy here at TonerGiant. We also have a selection of compatible HP products, such as the Black/Tri-Colour Ink Multipack - product code RE301XLBCP - which come with a three year guarantee, plus free and fast working day delivery.
Advantages & Features of the HP Deskjet 1050
As you might expect of a low price printer, the HP Deskjet 1050 is a no-frills model which is fairly basic in design but nevertheless well sized to be located in a home office or bedroom and portable enough to be moved around if needed. It has a photocopier and scanner built into it and a good standard of print quality - including photo printing. Print speed is slow compared to other models on the market; you're looking at just five pages per minute if printing in black, so if you need to print at large volume and frequency this isn't the version for you. It also doesn't connect wirelessly - although the HP Deskjet 1050A all-in-one does.
How long will the ink cartridges last?
To get the most efficient use from the HP Deskjet 1050, use 301XL cartridges, which will help to produce cheaper printer ink because of a higher yield. The multipack, which provides black cartridge as well as cyan, magenta and yellow colours, is a great value purchase as it returns a yield of up to 330 pages.