HP Deskjet 3055A Ink Cartridges
The HP Deskjet 3055A e-All-in-One wireless printer is a high quality, multi-functional device ideal for home use. Combining a printer, copier and scanner in one, this unit is enhanced by its wireless capabilities and ability to print through e-mail. When it comes to cheap ink cartridges for this printer, Toner Giant offers a variety of affordable compatible options as well as branded HP ink cartridges. The following cartridges, including all ink cartridges, and multi-packs are guaranteed to work with your HP Deskjet 3055A printer and come with a six to three year guarantee.
Q.
Are all these ink cartridges comparability to the 3055a cartridges?
A.
Hi there, yes all of these cartridges fit the HP Deskjet 3055A. They are the HP 301 and HP 301XL range of inkjet cartridges
1
Ink Cartridges for the HP Deskjet 3055A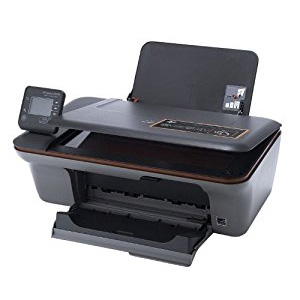 Toner Giant offers a wide selection of compatible ink cartridges for this device, including affordable twin-packs featuring black and tri-colour inks as well as single packs. All of our cheap ink cartridge products are guaranteed to work in your HP Deskjet 3055A printer, with HP branded options also available. Take advantage of our free next working day delivery service to receive your cartridges as soon as possible to ensure there is no delay with your home printing.
Advantages & Features of the HP Deskjet 3055A
The printer itself is a fantastic model, perfect for regular use in the home. There is the option to connect via your iPod or smartphone and print directly from those, and it can also be connected to your wireless network for seamless remote printing. It's display screen and in-built buttons are one of its main advantages, as they support the device in offering quick, one-touch printing, scanning and copying. Bear in mind that the model cannot print on both sides of the paper and there are no memory card readers – however, a USB 2.0 port can combat this disadvantage.
How long will the inkjet cartridges last?
To ensure you get the most from your cheap ink cartridges from Toner Giant, opt for a twin-pack. This ensures both cartridges run down at a similar rate, which can reduce the need to purchase single pack ink cartridges. Our twin packs are available in our compatible varieties, which are guaranteed to work with the HP Deskjet 3055A model. We are also confident that our compatible cartridges will not damage your printer or void the warranty. Order before 5.30pm today (Monday to Friday only) and receive your printer ink cartridges tomorrow!