HP Deskjet 2542 Ink Cartridges
The HP Deskjet 2542 is, like others in this series, considered a value for money printer which is ideal for the first time printer buyer looking for a model to use at home. It is relatively low cost, so is an affordable entry level printer, and it is sized perfectly to be located on an office desk. It also has a copier and scanner built into it. The following cheap ink cartridges are guaranteed to work in the HP Deskjet 2542 printer.
Be the first to ask a question about these products. Click 'Ask a Question' above to submit your query and we will answer it as soon as possible.
0
Ink Cartridges for the HP Deskjet 2542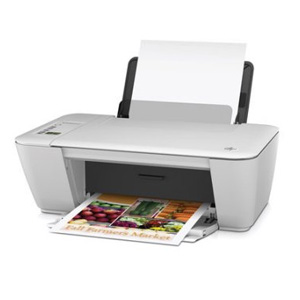 High capacity ink cartridges can make all the difference to the performance and output of the HP Deskjet 2542 printer - and at Toner Giant we supply some of the best performing printer cartridges in the UK. As well as the official HP range we also have our compatible versions. We can recommend the No.301XL Black/Tri-Colour Ink multipack - product code RE301XLBCP - which, like all our toner and inks, comes with a three year guarantee and free and fast next working day delivery.
Advantages & Features of the HP Deskjet 2542
Design, style and ease of use are major plus points with the HP Deskjet 2542. It's a stylish and modern looking printer that is relatively quick and easy to set up and start using, and it's also a compact size so can fit in anywhere around the home. It's also an excellent choice for those on a budget, wanting a reliable and versatile printer; print quality is very good and it can deliver top quality colour photo prints. It has a print speed of up to 20 pages per minute, print resolution up to 4800 x 1200 dpi and prints wirelessly from a number of mobile devices.
How long will the inkjet cartridges last?
The HP Deskjet 2542 printer benefits from being fitted with XL ink cartridges, which can increase the volume of output and also make them cheaper to run. The HP Ink Cartridge Multipack has a yield of 190 pages, for example - but we also supply a compatible version which are more affordable inkjet cartridges for HP model printers.