HP Deskjet 2540 Ink Cartridges
The HP Deskjet 2540 requires the right printer accessories to ensure it functions efficiently and properly. At Toner Giant we supply inkjet cartridges at great prices. The following cartridges - including all ink cartridges, and ink multi-packs - listed on this page are guaranteed to work with the HP Deskjet 2540. We also provide free next working day delivery so if you need toner in a hurry, buy with confidence from us.
Be the first to ask a question about these products. Click 'Ask a Question' above to submit your query and we will answer it as soon as possible.
0
Ink Cartridges for the HP Deskjet 2540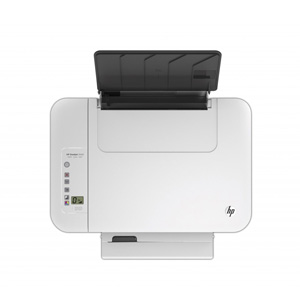 You can find a full range of cheap printer ink for the HP Deskjet 2540, so if you're looking for cheap printer cartridges, take a look at the Toner Giant range. We offer free delivery on all products, a 120% price promise - if you see cartridges at a lower price, up to seven days after purchase, we'll give you 100% of the difference back by refund and a further 20% of the difference back in the form of a gift voucher. Our products also come with a three year guarantee.
Advantages & Features of the HP Deskjet 2540
The HP Deskjet 2540 is an affordable all-in-one inkjet printer. It's an ideal printer model for home use, as it has scan and copy functions and has wireless technology, enabling users to print directly from mobile devices such as phone or tablet. It has a smart and stylish design so if you have a limited amount of space in which to house it - on a home office study desk for example - this compact printer is a great choice.
How long will the inkjet cartridges last?
Our range of inkjet cartridges boast a high yield, efficient performance. If you plan on using the HP Deskjet 2540 extensively, then you may find that it's worth buying the Toner Giant compatible range, which work just as well as the HP products. The Black/Tri-Colour Ink Multipack, which comes in black, cyan, magenta and yellow, is a high performance product that is easy to install and delivers good quality printing.