HP Envy 120 Ink Cartridges
The HP Envy 120 printer will let you print those exciting photos and important documents all from your home office. With a sleek multifunction system this is easy to use with its wireless connectivity features. To ensure you continue to enjoy the best results from your HP Envy 120 printer you need the correct replacement ink cartridges. We stock compatible ink cartridges, as well as the HP original cartridges needed for the HP Envy 120 device.
Be the first to ask a question about these products. Click 'Ask a Question' above to submit your query and we will answer it as soon as possible.
0
Ink Cartridges for the HP Envy 120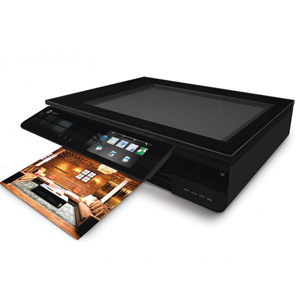 The HP Envy 120 requires one black and one tri-colour ink cartridge to ensure it continues to print high standard documents. Our compatible ink cartridges are great value and guaranteed to work with your HP Envy 120 printer. Compatible printer cartridges are manufactured for your printer but not by the printer brand and ours come with a three-year guarantee because we're so confident they will work well for you. We also stock a range of HP's Original ink cartridges; these are made by the manufacturer of your printer and come with a standard warranty of six months.
Advantages & Features of the HP Envy 120 inkjet Printer
This smart, little glossy printer connects wirelessly to your PC or laptop seamlessly, which means you can print from anywhere in the home. The print quality is what makes this printer stand out from the rest, with colour resolution up to 4800x1200dpi, so you'll be looking for photographs to print just to witness how clear and sharp they are. You can print onto a wide variety of paper types including transparencies and iron-on transfers. Plus, as well as the high quality, this printer is also speedy at 23ppm (pages per minute) in colour and 28ppm in monochrome.
How long will the HP inks last?
Our compatible ink cartridges offer the same lifespan as HP's Original ink cartridges. You will find that the black ink lasts for around 600 pages and the tri-colour cartridges last for 440 pages. Even if you're paying that little bit extra for the original HP ink cartridges, it's best you buy them here at TonerGiant with our 120% price promise.