HP Deskjet F2480 Ink Cartridges
This affordable printer is perfect for students and home printing. You can opt for automatic double-sided printing to save on paper and also scan and copy with this printer. To keep things running smoothly you need to supply your HP with the right ink. TonerGiant stocks black and tri-colour HP Deskjet F2480 ink in both multi packs if youíre just getting up and running or individual compatible or genuine inks, all with fantastic free delivery included.
Q.
Only the black ink is low in Deskjet F2480 printer. Do I need to order black and coloured ink to make printer work?
A.
Hi there, you should be able to replace one cartridge at a time. If you still have colour left in the printer then just replace the empty black ink cartridge. Even if the both cartridges are empty and you only want to print in black then you should be able to just replace the black but your printer will keep warning that you are in single cartridge mode and print quality may differ.
Q.
PLEASE TELL ME WHAT HP INKJET PRINTERS USE THE 300XL INK CARTRIDGES, regards Leo
A.
Hi Leo, there is quite a substantial list of printers that the HP 300XL cartridges go in but if you take a look on the following page here and scroll down to the middle of the page you will see a section named, 'this cartridge will work in the following printers.' https://www.tonergiant.co.uk/product/HP-No-300XL-Tri-Colour-Ink-Cartridge-CC644EE-2022/
2
Ink Cartridges for the HP Deskjet F2480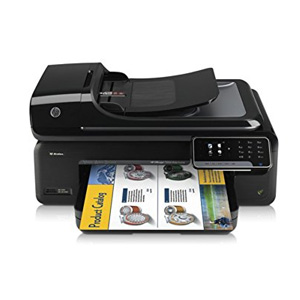 TonerGiantís great value own brand inks are guaranteed to be compatible with your printer and come with a three-year guarantee just in case. Equally, youíre better off buying your genuine HP Deskjet F2480 ink cartridges from TonerGiant with our 120% price promise. We can assure you that our prices are the lowest across the internet because we take great care in making sure that we are! If you happen to find genuine HP inks cheaper anywhere else, fill in a price promise claim and we will be in touch with you right away.
Features of the HP Deskjet F2480
Other than being an affordable, all in one printer, this HP is extremely reliable and once youíve set it up you shouldnít have any problems. You have the option to print documents in draft, which uses less ink for when you just want to proofread, a great feature for all of those essay drafts. You can also choose to photocopy in either black or colour depending on what the project is for. The software in the printer monitors ink levels and will let you know when youíre running low so you can get onto TonerGiant and order some replacements.
How long will the ink cartridges last?
You can opt for XL ink cartridges that will print 600 pages if there are lots of you using the printer, or youíve got a lot of printing to do. Alternatively you can buy regular inks that should print you around 200 pages of high quality printing.