Brother HL-6180DW Toner Cartridges
Shop smart and choose the best Brother TN3330, TN3380 or TN3390 toners for the HL6180DW mono laser printer from our list of available products on this page. All are guaranteed to work in your Brother machine including the DR3300 drum unit (maintenance product). For the most price savvy, we also have a full range of compatible alternatives that offer a great saving compared to buying the original, however we do always offer all products at the lowest cost and all offer free next day courier shipping, so shop now and you're printer will be up an running again in no time.
Be the first to ask a question about these products. Click 'Ask a Question' above to submit your query and we will answer it as soon as possible.
0
Toner Cartridges for the Brother HL-6180DW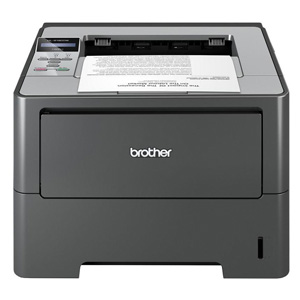 If you need to print a lot with your Brother HL6180DW printer then the most cost effective cartridge to buy is the TN3380 black toner that offers more than twice the number of prints (8000 pages) compared to the standard capacity toner of 3000 pages. What's more if you want to save even further then we offer a compatible version that is over £100 cheaper than the original and comes with a full 3 year guarantee protecting you and your printer against any faults. The Brother TN3380 original toner can also be bought in a twin pack for even larger print jobs.
Brother HL-6180DW Mono Printer
The HL-6180DW was designed for high use, fast and efficient printing in large office teams of up to 10 people. The machine is capable of printing up to a massive 40 pages per minute or in other words one page evey 1.5 seconds. It also has a very large tray capacity which holds up to 550 sheets meaning you won't have to keep refilling during large print jobs, though if you need to print even more you can extend the capacity of the printer with additional tower trays.
What's more, with included network, WIFI and automatic duplex printing this really is a feature packed mono laser printer and ideal for busy offices.
How long should my Brother toners last?
The length of time that your Brother HL-6180DW toners last largely will depend on a number of factors such as the age and efficiency of the printer, the size of the toner in use and also the toner coverage of the page that you are printing. The most cost effective choice will always be the largest capacity toner that offers a cheaper price compared to buying multiple standard capacity cartridges.
The following table (based on a standard page coverage) will give you a good indication of how long your HL-6180DW toner will last dependant on how much you intend to print each day. This info is approximate and should only be used as a general guide.
*Please note that this information is based on the standard guidelines for print capacity which is 5% or toner coverage on an A4 page. Therefore, if you are printing images or large blocks of colour, photographs or shading, your toner will run out much quicker.
How long will your Brother HL-6180DW toner cartridges last?
The following table shows you how long your cartridge will last based on how many pages you print each day*
Pages Printed
TN3330
Standard Black
TN3380
Mid capacity Black
TN3390
High Capacity
50 Pages
60 days
160 days
240 days
100 Pages
30 days
80 days
120 days
150 Pages
20 days
53 days
80 days
200 Pages
15 days
40 days
60 days
250 Pages
12 days
32 days
48 days