Brother Fax-2840 Toner Cartridges
This is a speedy and compact little printer, capable of printing up to 15 pages per minute in standard black and is ideal for the small business running from a home office or just starting out. This printer is an all-in-one, capable of copying, scanning and printing high quality documents. To keep your printer running smoothly you'll need to source replacement Brother original toner cartridges which we stock here at TonerGiant.co.uk. We also stock replaceable drum units for when these are needed too, to ensure your device is well maintained.
Be the first to ask a question about these products. Click 'Ask a Question' above to submit your query and we will answer it as soon as possible.
0
Toner Cartridges for the Brother Fax-2840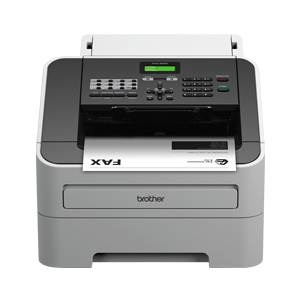 TonerGiant stocks two types of toner cartridges that are compatible with the Brother Fax-2840 printer. There is the Brother TN2220 laser toner cartridge and the Brother TN2210 laser toner cartridge that prints fewer pages but is slightly cheaper. TonerGiant is the best choice for toner cartridges, with our 120% price promise. We're confident that you won't find them cheaper anywhere else - however, on the off chance that you do, we will give back 100% of the difference as a refund plus an extra 20% of the difference back towards your next purchase with us.
Advantages & Features of the Brother Fax-2840 Laser Printer
This all-in-one printer is perfect for all of your monochrome printing, faxing and scanning purposes. The Brother Fax-2840 device also features a 16MB memory that allows storage of up to 600 fax pages, even while the line is busy sending previous faxes. So, if you're dealing with lots of outgoing communication via fax then this device is ideal. This stylish, high-speed machine also has a 30-sheet automatic document feeder inputted from a 250-sheet lower paper tray so you won't have to constantly refill it. There are also 22 one-touch dials for simple, straightforward communications.
How long will the Brother Fax-2840 toner last?
TonerGiant stocks the TN2220 and TN2210 models of toner cartridges that are compatible with the Brother Fax-2840 machine. The TN2220 will print up to 2,600 pages whereas the TN2210 will print around 1,200 but is slightly cheaper. The Brother DR2200 drum unit is also available and will last for 12,000 pages of printing. If you're low on stock why not take advantage of our free and fast next working day delivery too? Order before 5.30pm and receive your new toner cartridge the very next day.