Brother HL-3150CDW Toner Cartridges
The Brother HL-3150CDW is one of the easiest printers to set up and use, offering the perfect option for any small to medium sized office. What's more, toner is very easy to replace when you run out, so you'll want to make sure that you not only buy the correct TN241 or TN245 toners but you'll also want to make sure that you find them for the best price around! We've listed all the cartridges available for the HL3150CDW printer below and if you're looking for the cheapest option then try our compatibles that are great quality and around 50% cheaper than the Brother brand!
Q.
do you sell a 5 pack for the Brother HL3150CDW - that is one spare black toner.
A.
Hi unfortunately the 5 pack cartridges are promotional toners only and not available for this particular printer at the tie being.
1
Toner Cartridges for the Brother HL-3150CDW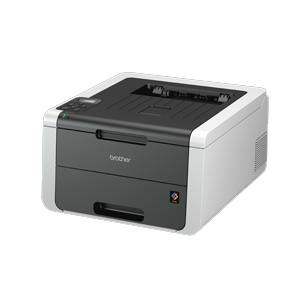 No matter whether your Brother HL-3150CDW printer is being used daily or less frequently, we have a number of options available for you when it comes to choosing the correct toner. For those who use their printer very often (or if there is more than one person using the printer), it makes good sense to purchase the high capacity TN245 toner cartridges that can print up to 2200 pages before you'll need to replace them again. If you don't use the printer that often then opt for the lower capacity TN241 toners that can print up to 1400 pages each. If you need any advice at all, we'd be happy to help!
Features of the Brother HL-3150CDW
The HL3150CDW offers a wide range of features that would make it one of the most all round reliable printers in any office. With high print resolution of 2400 x 600 dpi, built in WIFI so you can print straight from your mobile, Password or pin protection for those printing secure documents and automatic duplex so you can print on both sides of the page, the only features missing are scan and copy.
How long will my TN241 / TN245 cartridges last?
The lastability of your brother toners will very much depend on what is printed and how often. The Brother TN245 range of toners can print up to 2200 pages (colour) and standard capacity TN241 cartridges 2500 pages (black) and 1400 (colour) so your toners should comfortably last around 28 - 50 days (one or two months) if you are printing the average daily amount of 50 pages.