Brother HL-3140CW Toner Cartridges
The Brother HL-3140CW is an A4 colour LED printer suitable for home or office use. This printer is wireless and so enables you to share access across a number of people and devices. To keep your printer working efficiently, Brother recommends you invest in the correct toner cartridges. TonerGiant stocks both compatible and original toners that are 100% guaranteed to work with your Brother HL-3140CW printer. Browse the range below and receive your cartridges by tomorrow (next working day), if your order is placed before 5.30pm (Monday - Friday).
Q.
How can I recycle compatible Brother cartridges? If I buy Brother-made cartridges they send me a label that I stick on the box and send it off to be recycled, but this does not happen with the compatible ones, so they have to go into landfill. Is there an alternative?
A.
Hi, thanks for getting in touch. We have a recycle scheme that lets you send any empty cartridge. You can print off box labels on our page and we promise none will go to landfill. We also make a donation for every cartridge successfully recycled to the NSPCC. You can find the info here: https://www.tonergiant.co.uk/recycling/
Q.
Hi , Have checked my toner on Brother HL 3140CW and fine but drums are showing low . Spoke to Brother who said you can buy drums seperate ( DR-241-CL pack of four )Do you sell , if so how much could you do for ? Look forward to hearing from you. Regards , David
A.
Hi there David, Thanks for your question. We do indeed sell the drum units for the Brother HL 3140CW printer. They come in packs of 4 so if you need to replace more than one drum unit you'll you'll have enough to replace each colour. You can find them on the following page here: https://www.tonergiant.co.uk/product/Brother-DR241CL-Drum-Unit-DR241CL-19629/ If you need any more help please let me know!
2
Toner Cartridges for the Brother HL-3140CW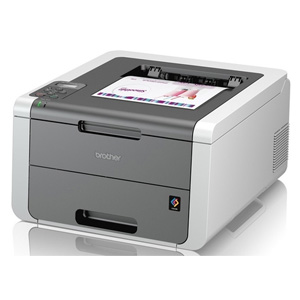 Toner Giant stocks a range of compatible toner cartridges for the Brother HL-3140CW, as well as Brotherís original cartridges. We also stock maintenance equipment for your printer including belt units, fuser units, waste toners and drum units. You wonít find toner cartridges for your Brother HL-3140CW cheaper anywhere else, but if you do we will give you 100% of the price difference back as a refund and an extra 20% towards your next purchase from Toner Giant.
Advantages & Features of the Brother HL-3140CW
This printer is specially designed to suit smaller office spaces and boasts up to 2,400x600dpi print resolution for brilliant results with each print. The wireless technology means that you can print from any device including smartphones, iPads, PCs, laptops and more. You can also use Apple AirPrint or Google Print for ultimate efficiency and ease of use. This printer incorporates separate toners and drums to reduce waste and save users money in toner cartridges and maintenance in the long run.
How long will the toner cartridges last?
The life span of the cartridges can vary depending on product. Toner Giantís great value compatible toner cartridges are available in a value pack which includes all of the colours, black, cyan, magenta and yellow. Alternatively you can buy the cartridges individually - the TN241 toner cartridges should last for around 1,400 pages whereas the great value TN245 will print up to 2,200 pages. If you opt for the original Brother cartridges you could potentially enjoy an extra 100 pages but you will pay significantly more.