Canon PIXMA iP8750 Ink Cartridges
The Canon PIXMA iP8750 printer produces stunning photography and documents using a six-colour system, including grey ink for that depth of detail. TonerGiant stocks compatible and genuine Canon PIXMA iP8750 ink for your printer to give it the high quality you need. If youíre running low, order before 5:30pm and your ink will be with you the next day.
Be the first to ask a question about these products. Click 'Ask a Question' above to submit your query and we will answer it as soon as possible.
0
Ink Cartridges for the Canon PIXMA iP8750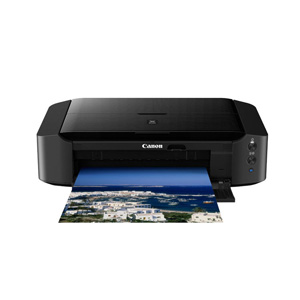 The great value compatible ink cartridges manufactured by TonerGiant come with a three-year guarantee because we are so sure youíll be pleased with them. If you do choose to pay a little bit extra for the genuine Canon PIXMA iP8750 ink cartridges, we can assure you that you wonít find them cheaper anywhere else with our 120% price promise.
Advantages & Features of the Canon PIXMA iP8750
While the Canon printer is a little bit larger, its sleek design means it doesnít look out of place in a home office. You will be able to print high quality photography up to A3+ size on premium photo paper for the best results. Due to the natures of the six-ink system, you can print with up to 9600dpi resolution for lab quality photos. This printer is Wi-Fi enabled and you can also get connected via Google and Apple print.
How long will the ink cartridges last?
The genuine and compatible ink cartridges have the same life spans but you can choose from either high capacity or standard ink levels. High capacity ink will print up to 1,130 whereas standard prints 620 pages. If youíre just getting started, you can save money by buying a multi-pack.