Canon Pixma MG2450 Ink Cartridges
When it comes to printing high quality photos, itís hard to find a rival that compares to Canon. Built for producing high resolution image printouts, the Canon PIXMA MG2450 is a popular choice for the amateur photographer, designer or artist. This printer is ideal for home office spaces, with its sleek design and versatile range of inbuilt features Ė including a printer, scanner, copier and intelligent web printing abilities. If you require replacement ink cartridges for this device donít hesitate to browse our range below.
Be the first to ask a question about these products. Click 'Ask a Question' above to submit your query and we will answer it as soon as possible.
0
Ink Cartridges for the Canon Pixma MG2450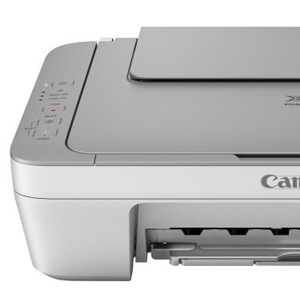 We believe that only the highest quality refills for your printer will do, but we donít believe in the high prices some brands attempt to charge. Which is why, the more you buy on the site, the more you save and we will always strive to offer the cheapest price on the market Ė this is why we have created our 120% price promise. We recommend purchasing a multipack to enjoy real value for money, however the ink cartridges can be purchased in single packs by colour.
Advantages & Features of the Canon Pixma MG2450 Inkjet Printer
This printer is a popular all-in-one device for the home office, offering high quality printing plus a CIS flatbed document and photo scanner. The Canon PIXMA MG2450 comes with intelligent software, My Image Garden, which allows you to make edits to your photos and then print these off with ease. It is also able to handle a variety of different paper types, including glossy photo paper and envelopes.
How long will the Canon Pixma MG2450 inks last?
When printing photos coloured inks will go down faster than black, so expect to be topping these up regularly if you are printing images. However, the XL variety of Canon cartridges will print up to 400 pages while the regular variety are able to offer print runs of 180 pages. When ordering your ink cartridge replacements take advantage of our free next day delivery service, if you are placing your order before 5.30pm.