Canon PIXMA MG5650 Ink Cartridges
The Canon PIXMA MG5650 is a Wi-Fi compatible printer that produces stunning high-quality images, from a range of devices. Buying the correct ink cartridges ensures superior performance and reliability, which is why stock both compatible and branded ink cartridges so all budgets are covered. Take a look at our range below and order before 5.30pm for free next business day delivery.
Be the first to ask a question about these products. Click 'Ask a Question' above to submit your query and we will answer it as soon as possible.
0
Ink Cartridges for the Canon PIXMA MG5650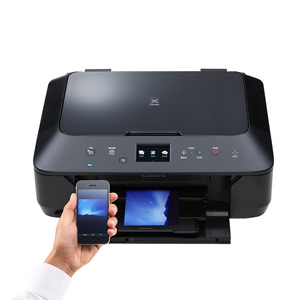 The Canon PIXMA MG5650 takes five single ink units, this means you only have to change the inks that run out, saving you money and hassle. Our compatible cartridges come with a three-year guarantee so if you arenít 100% satisfied with them we will give you your money back. Canon printers are built to produce stunning quality photographic print outs, which is why a high quality ink cartridge replacement is essential. As well as our cartridge range, we also stock maintenance products and printheads to keep your device in good working order throughout its use.
Advantages & Features of the Canon PIXMA MG5650
This printer offers exceptional ease of use as well as fast, high quality prints. You can print physical copies of those physical moments in quality of up to 4800dpi and this printer is Wi-Fi compatible which means you can access it and share documents wirelessly, without the need to annoying cables everywhere. The PIXMA technology also means you can print from and scan to the storage cloud of the drive that you are using. You also have the option of double sided printing, to save paper and ink. Finally, the Canon PIXMA MG5650 has a large 6.2cm display that makes everything crystal clear to use and understand.
How long will the ink cartridges last?
Toner Giant stock compatible high capacity ink cartridges for the Canon PIXMA MG5640 that will print around 1,100 pages (black) and 695 pages (colour). Canonís original toner cartridges also offer the option for either normal or high capacity. You can save money by buying a bulk of yellow, black, cyan and magenta, the more you purchase on the Toner Giant site the bigger the discount you receive. Opt for high capacity cartridges from our range, to enjoy longer print runs and the same exceptional quality.