Epson XP-312 Ink Cartridges
The Epson XP 312 printer is part of Epsonís small-in-one range of teeny tiny home inkjet printers. This compact all in one features a printer, copier and scanner. For the best performance from your printer, you need to buy the correct Epson XP 312 ink cartridges. Epsonís daisy inks are designed to work in your printer and youíll need Black, Cyan, Magenta and Yellow for it to function. Having individual inks is a huge advantage as it means you only have to replace the individual ink cartridge rather than the whole set.
Be the first to ask a question about these products. Click 'Ask a Question' above to submit your query and we will answer it as soon as possible.
0
Ink Cartridges for the Epson XP-312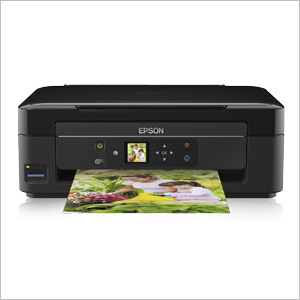 We supply the Claria home ink from Epson that you need for your printer. The Epson XP 312 ink has a distinctive daisy design on its cover and you wonít find it any cheaper than on the Toner Giant website. Toner Giant also stocks our own compatible range of ink for the Epson XP 312 printer. The Premium Recycled Epson packs are guaranteed to work in your printer to the same standard as genuine Epson ink cartridges they are just better value for money. Should you have any problems with our compatible ink cartridges, we will give you a full refund and cover any costs associated with your printer should the ink have caused it to malfunction.
Advantages & Features of the Epson XP-312
This tidy little printer can get your documents to you in no time through either a USB or wireless connection depending on your personal preference. For its size, this printer still has exceptional printing quality with its variable droplet technology; the Epson XP 312 printer allows print quality of up to 5760x1440dpi. You can also print directly onto photo paper should you want to.
How long will my ink cartridges last?
Depending on your printing needs, you can buy high capacity (XL) or regular ink cartridges. The slightly more expensive Epson XP 312 ink cartridges will print up to 470 pages whereas the regular ink cartridges will print around 175 pages.