Epson XP-215 Ink Cartridges
The Epson XP-215 is part of Epson's 'small-in-one' range – these mini printers are created to fit snugly in a small space at home as well as offering you cost-effective printing with the added benefit of having Wi-Fi connectivity and mobile printing. For best performance from your Epson XP-215 it's best to buy either the TonerGiant compatible ink cartridges or Epson's original ink cartridges, both of which are available at incredibly affordable prices. All of TonerGiant's compatible ink cartridges come with a three-year guarantee and a 100% satisfaction promise.
Be the first to ask a question about these products. Click 'Ask a Question' above to submit your query and we will answer it as soon as possible.
0
Ink Cartridges for the Epson XP-215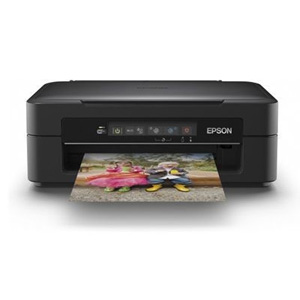 TonerGiant's premium compatible ink cartridges for Epson are all recycled - which means they have recycled plastic cases – therefore reducing the carbon footprint on production. Epson actually have an Environmental Vision as one of the leading companies in printing and production and have declared their intention to achieve a 90% reduction of the CO2 emissions of its products by 2050. We wholly support this by creating recycled compatible cartridges.
Advantages & Features of the Epson XP-215 Printer
The small but powerful Epson XP-215 comes with Epson Connect, offering you the freedom and flexibility to print from anywhere, even different countries. The Wi-Fi setup is user friendly and laptops, PC's and other devices will remember the printer for ease of use. The Epson XP-215 is also compatible with Google Cloud Print and Apple AirPrint, while the device itself is capable of producing exceptional quality, vibrant photos and crisp text on word documents.
How long will the ink cartridges last?
The TonerGiant Premium recycled ink cartridges, that come as a multipack or in individual colours, should last for around 450 pages depending on what you are printing. Similarly the original Epson High Capacity inks should last for up to 470 pages. If you're running low and in the middle of a project, Toner Giant also offers free and fast next working day delivery to get you out of trouble - simply place your order before 5.30pm Monday to Fridays.