Epson XP-700 Ink Cartridges
This Wi-Fi enabled printer delivers impressive high-quality photos and documents. We stock all Epson XP 700 ink cartridges and multi packs including standard and high capacity inks, they are easily recognisable because of their polar bear packaging. Epson Claria inks are extremely high quality and come with a six-month manufacturer's warranty to cover any issues. Shipping is Free of charge on all Epson ink cartridges and will arrive on the next working day when you place an order before 5:30pm Monday - Fridays.
Be the first to ask a question about these products. Click 'Ask a Question' above to submit your query and we will answer it as soon as possible.
0
Ink Cartridges for the Epson XP-700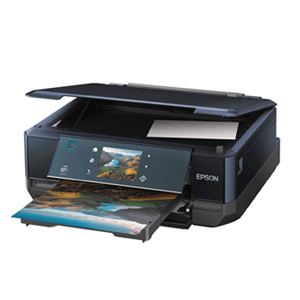 Whether you are just starting out with your Epson printer or you are looking for replacements inks, TonerGiant has packs that work for everyone. If you need everything; magenta, yellow, cyan, photo black and black then you can save money with a multipack. However, if youíre just buying Epson XP 700 black ink, bear in mind you can save money buying an XL cartridge if youíre doing lots of printing. With TonerGiantís 120% price promise, we can reassure you that you wonít find genuine Epson ink cheaper anywhere else on the internet.
Advantages & Features of the Epson XP-700
This printer is able to connect to the Wi-Fi and cloud storage services, which means you can print from anywhere. The five-ink system means that quality can reach as high as 2400x4800dpi and the quality is still high for scanning and copying.
How long will the ink cartridges last?
With options for XL and standard ink cartridges you can choose from Epson XP 700 ink that lasts for around 250 pages or go XL for up to 700 pages.