HP LaserJet 1320 Toner Cartridges
The perfect LaserJet printer for a small business office, the HP LaserJet 1320 is a straightforward professional printer that produces high quality documents with speed and efficiency. To see the best results from your HP LaserJet 1320 printer make sure you use compatible or original toner cartridges from TonerGiant.
Q.
What toner and drum does the HP LaserJet 1320 Printer use.
A.
Hi, This printer take the HP 49A & 49X cartridges
Q.
What toner does take hp printer laserjet?
A.
Hi, I'm sorry, I think you missed the printer model off from your question. If you could let me know I'd be happy to direct you to the correct toner.
2
Toner Cartridges for the HP LaserJet 1320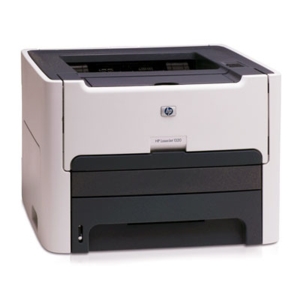 This is a monochrome laser printer and when it comes to sourcing replacements, we stock all of your toner options for your HP LaserJet 1320. You can choose toner based on capacity, depending how much use your HP LaserJet gets. Toner Giant wonít be beaten on price with our 120% price promise - this means we are so confident you wonít find a lower price anywhere else that if you do, we will give you 100% of the difference back via refund plus an extra 20% as a gift voucher.
Advantages & Features of the HP Laserjet 1320
Essentially the HP 1320 is a fast, efficient, hard-working printer. You can rely on this device to print leaflets and lengthy documents with speed and quality. You wonít see a difference from the first print to the last because of the sheer workhorse ability of this printer which is sure to last you a long time if you look after it and use the correct toner inks. Itís a great printer for any office, ideal for smaller businesses who require regular high quality printing.
How long will the ink cartridges last?
Like many of HPís LaserJet printers the toner cartridges goes a long way and you can buy cartridges that will give you anything from 2,500 to 12,000 pages. The HP 49X offers the highest output and the longest lasting print runs, while our cheaper, compatible toner cartridges that are guaranteed to work with your printer offer 6,000 pages for a fraction of the cost. In fact, purchasing two of these works out more cost effective than purchasing one HP original toner cartridge.