HP Deskjet 3632 Ink Cartridges
The attractive HP Deskjet 3632 is a rare printer in that it has excellent reviews for its reliability and ease of use. TonerGiant stocks the HP Deskjet 3632 ink cartridges that you need to keep your printer running smoothly and printing perfectly. Itís important to buy the correct ink cartridges for your printer; otherwise it will reject the ink, which will end up costing you time and money.
Be the first to ask a question about these products. Click 'Ask a Question' above to submit your query and we will answer it as soon as possible.
0
Ink Cartridges for the HP Deskjet 3632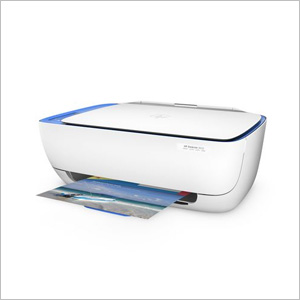 Toner Giant stocks both original and compatible HP Deskjet 3632 ink for your printer. Compatible ink cartridges are made by TonerGiant and are guaranteed to work in your printer just as well as the HP original ink, theyíre just better value for money. If youíre at all concerned about the compatible ink cartridges being too good to be true, we offer a full refund of ink cartridges and repairs should you have a problem. For this HP printer, you will need the HP Deskjet 3632 ink in black and the tri-colour ink cartridge.
Advantages & Features of the HP DeskJet 3632
The HP Deskjet 3632 is the perfect printer for at home or in the office with its stunning looks and robust printing. The printing, scanning and copying quality is to a high standard and easy to set up. You also have the option to print wirelessly with the HP Deskjet 3632, which is always an advantage and means you can print from any mobile device that connects to the internet.
How long will the ink cartridges last?
When it comes to HP Deskjet 3632 ink cartridges you have the option to buy either XL or regular ink cartridges in the black or tri-colour cartridges. With TonerGiantís ink cartridges and the original HP ink, you have around 190 pages to work with and with the XL packs you have up to 480 so itís quite a big difference. If youíre printing lots of documents daily, youíre likely to save money in the long run if you opt for the XL cartridges.