Samsung CLX-3185FW Toner Cartridges
Find every available Samsung CLX3185 toner cartridge, or maintenance item listed below for the best value in the UK and with free next-day shipping at no extra charge. All cartridges listed below are the correct cartridges needed for the CLX-3185FW printer. If you're looking for even better value, consider buying the CLT-P4072C 4 colour pack which offers a great saving compared to buying individual toners. For more information or where to get extra support for your Samsung printer, scroll to the bottom of the page.
Q.
I need a imaging unit for my samsungclx3185fw printer do you have one and how much?
A.
Hello, Thank you for getting in touch. We do have the imagining unit instock and ready to be shipped out today. Please follow the link to the drum unit you need for your Samsung machine, https://www.tonergiant.co.uk/product/Samsung-CLT-R407-Drum-Unit-CLT-R407-4927/
Q.
Hello I need a printer drum for sAMSUNG CLX 3305 FWPlease helpThank you
A.
Hello there, please follow this link to find the drum unit that fits into your printer model - https://www.tonergiant.co.uk/product/Samsung-CLT-R407-Drum-Unit-CLT-R407-4927/ . If you have any problems at all please do not hesitate to give our customer care team a call on 0845 365 3605 and we will be more than happy to help.
Q.
Hi, can you get for me Samsung CLX3185FW image transfer belt JC98-05074?
A.
Hi Kevin, the correct transfer belt for the Samsung CLX-3185FW Laser Printer has the reference JC96-05874B and can be found on this page https://www.tonergiant.co.uk/product/Samsung-JC96-05874B-Transfer-Unit-JC96-05874B-19359/ When I typed your suggested reference into a web search I didn't get any result matches but I'm confident that the one on the link above will work correctly for your printer providing that it is a UK manufactured machine.
Q.
I'm about to purchase from you a fuser unit for my Samsung CLX-3185FW. Before I do, could you please send me instructions on how to replace the old unit? I don't want to purchase a unit and then not be able to fit it.Thanks very much in anticipation of your help.
A.
Hi Terry, thanks for your question! The best instructions that I can find on removing the current fuser and replacing it can be found on the following website page here: http://www.justanswer.co.uk/office-equipment/8mji8-replace-fuser-unit-samsung-clx3185fn.html Unfortunately I couldn't find any detailed explanations in the instructions manual or a video to help but hopefully this will explain it. If you have any more questions please let me know!
4
Toner Cartridges for the Samsung CLX-3185FW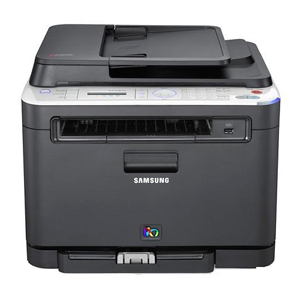 The correct toners for use with the CLX3185 range of printers are the Samsung CLT-K4072S, CLT-C4072S, CLT-M4072S and CLT-Y4072S toner cartridges and each individual toner will set you back between £30 - £45. The best value option for a great deal is to purchase the CLT-P4072C multipack containing all 4 colours. There are also various maintenance cartridges that will eventually need to be replaced after some use such as a transfer unit, imaging unit, Fuser Unit and waste toner cartridge.
Samsung CLX3185FW Colour Laser Printer
The Samsung CLX-3185FW is one of the best available compact multifunction colour laser printers available on the market but the big question is what is the cost of running it? When it comes to colour printing, it isn't the fastest or most efficient of printers. Don't get me wrong, the print speed is excellent when only producing black at around 8 pages per minute but colour comes out at around a very average 2 pages per minute.
On the plus side, this printer is great if you're looking for ease of use, ease of setup, stylish design and good functionality that allows you to fax, scan, copy and print. What's more, if you're looking for something to tuck neatly away on your desktop, look no further than the Samsung CLX-3185FW printer. You can find the full review of the CLX-3185FW on
trusted reviews.
How long should my Samsung CLX-3185FW toners last?
Each colour CLT-4072 toner is capable of printing a maximum of 1000 pages and the black toner can print up to a max of 1500 pages. There are no other hiher capacity toners available which indicates the printer is not ideal for large print jobs but better for use by individuals rather than teams of people. Here's how long your cartridges should last...
All you need to do is choose which cartridge you have purchased from the top row of the chart, then select approximately how many pages you print per day from the left column and scroll across to see how many days your toner will last.
*Please note that this information is based on the standard guidelines for print capacity which is 5% or toner coverage on an A4 page. Therefore, if you are printing images or large blocks of shading, your cartridge will run out faster.
How long will your Samsung CLX-3185 toners last?
The following table shows you how long your cartridge will last based on how many pages you print each day*
Pages Printed
CLT-K4072S
Black
CLT-C4072S
Cyan
CLT-R407
Imaging Unit
10 Pages
150 days
100 days
2400 days
50 Pages
30 days
20 days
480 days
80 Pages
18.75 days
12.5 days
300 days
100 Pages
15 days
10 days
240 days
200 Pages
7.5 days
5 days
120 days