HP Envy 5540 Ink Cartridges
The HP Envy range is a popular choice for many looking for a new printer for their home office. Itís all-in-one capacity means itís ideal for smaller spaces, as everything comes integrated, including a high quality printer, scanner and copier. If you require cheap, replacement ink cartridges then we offer a range of HP original branded products, as well as full colour multi-packs. All of the items listed on this page are work perfectly with the HP Envy 5540 model but if you have any queries donít hesitate to contact our knowledgeable team online.
Be the first to ask a question about these products. Click 'Ask a Question' above to submit your query and we will answer it as soon as possible.
0
Ink Cartridges for the HP Envy 5540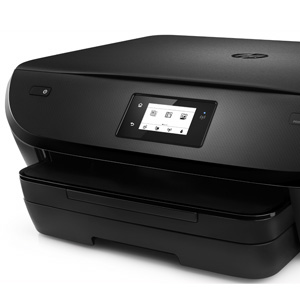 The HP Envy 5540 takes two ink cartridges, one black and the other tricolour Ė made up of cyan, magenta and yellow inks. These can be purchased in multipacks or separately on the site, depending on your printing needs and which inks are required. The cartridges are easy to fit too; simply open the cartridge door and press down on the empty ink cartridge to release it (taking care to not touch the ink nozzles) and then removing the tape on your new cartridge before slotting this into the space. Pop the access door down, wait for it to calibrate then you can get printing again.
Advantages & Features of the HP Envy 5540 Inkjet Printer
Offering lab quality photographic prints, this model is ideal for those who require regular image printing Ė it also prints borderless, great for photos required for framing. The device offers mobile printing, allowing users to connect via Wi-Fi on their smartphone, tablet and PC and also includes a scanner which has the ability to scan to email so no cumbersome leads or wires are required. The print speed is considered to be a little slow, compared to other HP models, with black at 12ppm and colour 8ppm. However, the quality of the printouts is worth the wait.
How long will the HP Envy 5540 ink last?
Page output varies depending on which HP cartridge you choose, the basic original products for example offer up to 200 pages in black ink and 165 pages for colour. However, while the XL cartridges cost more, you will enjoy a bigger return on the ink cartridges Ė the HP 62XL black ink cartridge can print up to 600 pages while the colour variation prints up to 415.