HP Envy 4507 Ink Cartridges
Print wirelessly from smartphone, tablet or laptop with the HP Envy 4507 all-in-one printer. This is a versatile and affordable inkjet printer which, supplied with the correct ink printer cartridges, can prove to be a relatively cheap printer. At TonerGiant, we have a full range of inkjet cartridges which will ensure your HP Envy 4507 operates efficiently and to a high standard. Take a look at our selection of cartridges, all of which come with either a 6 months (for originals) or a three year guarantee (for compatibles) for peace of mind.
Q.
I purchased 5 replacement cartridges a few months ago, the last one I put into the print did not work, a message came saying faulty cartridge. Can I do anything about this as I wish to order some more cartridges?
A.
Hi there, yes of course. We will arrange for them to be replaced for you if we can't help you to get them working correctly. I'll ask one of our friendly customer care team to get in touch as soon as possible.
1
Ink Cartridges for the HP Envy 4507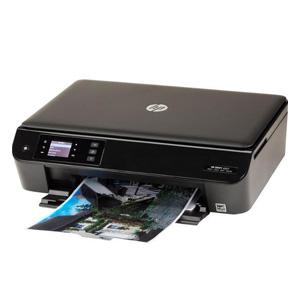 TonerGiant has a good range of cheap printer ink cartridges which are all designed to fit the HP Envy 4507. We stock official HP printer products but also our own range of compatible ink cartridges which are guaranteed to work just as well and are generally lower than most printer cartridge prices. Buyers can rest assured that if they purchase our compatible cartridges they will not affect their printer warranty, and also come with our 3 years guarantee.
Advantages & Features of the HP Envy 4507 Printer
The HP Envy 4507 has some really nice features, including the HP Auto Wireless Connect, which provides an easy network link and also access to the HP Printer Control app which means you can print directly to mobile devices. It can scan and copy as well as print, and has a great LCD display, making it even easier to operate. This printer has a top print speed of 30 pages per minute, which is pretty impressive.
How long will the ink cartridges last?
Stocked with the correct type of ink printer cartridges and the HP Envy 4507 can be an affordable printer to run. The 301 range is the right version for this printer though the 301XL might be a better choice if you're prepared to spend a bit more for cartridges, which last longer and produce a higher page yield. For example, the HP 301XL black ink cartridge twin pack - product code D8J45AE - can print up to 480 pages.