HP Envy 4502 Ink Cartridges
TonerGiant stocks ink cartridges for the HP Envy 4502 printer (including the e-All-in-One) in either our very own compatible range or HP Envy 4502 ink cartridges. The compatible ink cartridges are guaranteed to work in your HP Envy 4502, and weíre so confident that theyíll give you a smooth ride that we offer a full refund and payment towards and costs of fixing your printer if you arenít 100% satisfied.
Be the first to ask a question about these products. Click 'Ask a Question' above to submit your query and we will answer it as soon as possible.
0
Ink Cartridges for the HP Envy 4502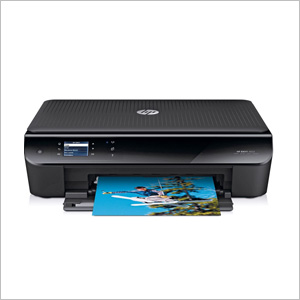 TonerGiantís own brand is best value for money and with a three-year guarantee and a full refund if you arenít happy, you wonít be disappointed. We also stock the HP genuine ink with our 120% price guarantee; you wonít find it cheaper anywhere else.
Advantages & Features of the HP Envy 4502
The HP Envy 4502 is a snazzy looking printer, perfect for fitting in the home office. With options to print wirelessly and via a USB this printer is easy to use and also extremely efficient. The wireless printing means that you can get connected via your phone, laptop or tablet no matter where you are in the office or at home. You can be more eco-friendly by automatically printing double-sided reducing your paper use by 50%. As long as you use the HP Envy 4502 ink, you will find that this printer supplies you with high quality photo prints and documents every time.
How long will the ink cartridges last?
The ink cartridges have a good lifespan, and you have the option to invest in a little bit more with the XL ink cartridges. TonerGiantís excellent value compatible ink cartridges are available in either 330 page yields or 165 pages for the tri-colour ink cartridge. HPís genuine ink cartridges are available in the same format, either as XL or regular.