HP Deskjet 2549 Ink Cartridges
This printer, copier and scanner in one is a compact printer that the whole family can get connected to. TonerGiant stocks own brand compatible and genuine HP ink cartridges for this printer. The great value compatible ink cartridges come with a three-year guarantee because we are so sure that youíll be happy with them, they are designed to work to a high standard, they just arenít branded. You will need a black HP Deskjet 2549 ink cartridge and a tri-colour set for this printer.
Be the first to ask a question about these products. Click 'Ask a Question' above to submit your query and we will answer it as soon as possible.
0
Ink Cartridges for the HP Deskjet 2549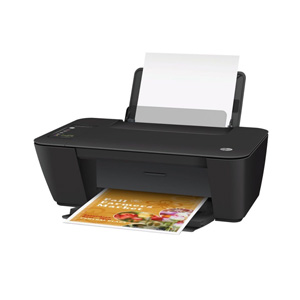 Whether you opt for compatible or genuine inks for your printer is entirely down to personal preference. However, buying from TonerGiant means you are guaranteed the lowest price across the web. When it comes to genuine HP Deskjet 2549 ink, you may find that they can get quite pricey but with our 120% price promise, we can assure you that you won't find them cheaper elsewhere. If by some miracle you do, we will refund you 100% of your savings and an extra 20% towards your next purchase with us.
Features of the HP Deskjet 2549
This is a cost effective printer that comes with built in Wi-Fi so that anyone can connect as long as they are on the network, even if they are on a mobile device. This printer is Energy Star qualified and has the option to print double sided making it really economical. The print speeds could be faster, averaging at 5ppm but for a low-cost, economical printer for home you get a lot for your money.
How long will the ink cartridges last?
As with most ink cartridges you can max up to high capacity and save money if you are doing lots of printing, but youíre better off sticking to standard if you arenít, as ink cartridges can have a tendency to dry out between long intervals of not being used. The standard inks will last for around 200 pages whereas the high capacity inks or XL should print up to 480 pages.