HP Deskjet 1512 Ink Cartridges
Perfect for the home office, the all-in-one HP Deskjet 1512 is praised for its easy to use features, on top of its compact design and multiple functions. Offering copying, scanning and printing it is a device that should be kept well maintained and here on the Toner Giant site you will discover only the highest quality cheap ink cartridge replacements as well as colour and black twin packs. You will discover these below and bear in mind that the more you buy the more you save, as well as being able to take advantage of our free next day delivery service.
Be the first to ask a question about these products. Click 'Ask a Question' above to submit your query and we will answer it as soon as possible.
0
Ink Cartridges for the HP Deskjet 1512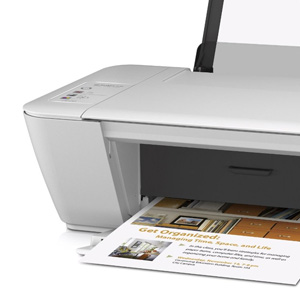 This device takes one single black ink cartridge and one tricolour ink cartridge, which we stock both separately and in great value multipacks. The XL varieties available offer the best value for money and page yield – which is effectively how many A4 pages with 5% of content can be produced per cartridge. Bear this in mind when making your purchase and ensure you are opting for the cartridge that offers the best value for money over time.
Advantages & Features of the HP Deskjet 1512 Inkjet Printer
The HP Deskjet 1512 works well in a small home office, offering resolutions of 300x300dpi in draft and 600x300dpi in normal mode. These resolutions may be low but they serve perfectly well if you are mainly printing text documents. The scanner however can cope with resolutions of up to 1200x1200ppi and you can also print a variety of documents, including letters, greeting cards, photos and brochures. Choose from our selection of high performance ink cartridges to support this popular device and receive them the very next day when ordering before 5.30pm.
How long will the HP Deskjet 1512 Ink last?
Print yields vary between black and colour, our compatible range offers up to 480 pages in black ink and 330 pages in colour – the same as HP's XL cartridges but at a much lower price. HP's standard ink cartridges print up to 190 pages in black and 165 pages in colour, so if you use your printer often it is a good idea to purchase one of the higher capacity replacement cartridges.