Canon Selphy CP910 Ink Cartridges
Owning the Canon Selphy CP910 is almost like having a really good quality Polaroid camera connected to your phone. It is a compact photo printer that can print lab-quality prints anywhere. For high quality photos and to keep your printer working smoothly make sure you buy TonerGiantís original Canon ink cartridges. There are a few different options available for the printer depending on paper sizes and different types of paper.
Q.
What are the correct ink for the selphy cp 910
A.
Hello, there are a few different options available for the Canon Selphy CP910 inkjet photo printer, each have different paper sizes or types of paper. You can find all correct options on this page here https://www.tonergiant.co.uk/ink-cartridges/Canon/Canon-Selphy-CP910/ The correct references are RP-108RP (ink and postcard paper), KP-36IP (photograph sized paper), KC-18IF (credit card sized paper), KC-108IN (also photograph sized paper). If you'd like any more help please let us know.
Q.
I have some unused paper for canon selphy cp910 can u buy ink set only ?
A.
Hi Chris, unfortunately not. Canon only sell the selphy ink as a pack with paper included.
2
Ink Cartridges for the Canon Selphy CP910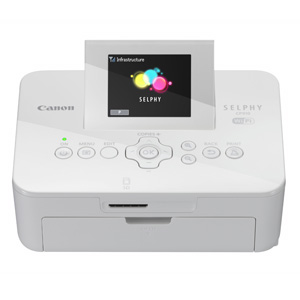 Itís important that you buy Canonís specially formulated ink cartridges for your Canon Selphy CP910 printer so that you maintain the quality of the printed photos and also keep your printer running smoothly. Buying Canon ink cartridges through TonerGiant guarantees you the best price because of our 120% price promise. And if, by some chance, you find any of our ink cartridges at a lower price, anywhere, then we will refund you the difference.
Advantages & Features of the Canon Selphy CP910
The Selphy CP910 has been designed for ease of use so that you no longer need to go elsewhere for holiday prints. With Wi-Fi and AirPrint support you can print wirelessly using smartphones or digital cameras. Conveniently, the Canon Selphy CP910 printer adapts to glossy or a semi-gloss finish without changing photo paper. If the wireless option doesnít work out for you there is the option to print directly from memory cards or USB sticks. For optimum quality the Selphy CP910 has the ability to auto image optimize and correct images for superb results.
How long will the ink cartridges last?
The length of the cartridge life varies between the different packages and what you choose to print. Canonís RP-108IP Colour Ink & Paper Pack Postcard will last for 108 pages of printing but thatís because postcards donít require so much ink. The next size up - Canon KP-36IP Colour Ink & Paper Pack 10 X 15cm - will print up to 36 pages. Just work out what you would like to print and buy the corresponding package.