Samsung ML-2165W Toner Cartridges
This small office printer is the ideal mono laser printer to churn out lots of high quality office documents. It is a small and compact unit that will look smart in any home or office environment. To get the best performance from your Samsung ML-2165W printer itís important that you select the highest quality replacement toner cartridges. TonerGiant stock the original Samsung MLT-D101S black toner cartridges for your printer with guaranteed free and fast next working day delivery.
Q.
is this for ml-2165w laser printer
A.
Hi yes, the cartridges listed on this page are for the Samsung ML-2165W printer
Q.
do you have an own brand toner cartridge for the Samsung ML-2165W? Thank you
A.
Hi there, we do indeed now stock a compatible toner cartridge for the ML-2165W printer and you can find it on this page above
Q.
Which cartridge will fit my Samsung printer ML-2165W ?
A.
Hi there, both toners on the following page will fit your Samsung ML-2165W printer providing it was purchased in the UK. https://www.tonergiant.co.uk/toner-cartridges/Samsung/Samsung-ML-2165W/ The difference between the two cartridges is that the more expensive toner prints twice as many pages - up to 1500 pages.
Q.
My printer was bought in Australia. Will these cartridges fit?
A.
Hi there, thanks for your question. Unfortunately it won't work as I've checked and the cartridges are a completely different model for the Australian version of the printer.
Q.
is there a colour toner for a Samsung ML-2250 printer
A.
Hi The Samsung ML-2250 is a mono laser printer and only requires a black toner cartridge
5
Toner Cartridges for the Samsung ML-2165W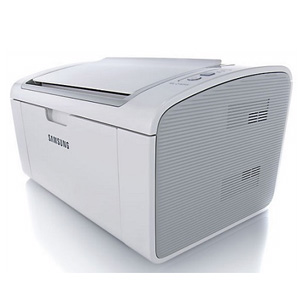 TonerGiantís original toner cartridges for the Samsung ML-2165W are manufactured by Samsung for this printer and guaranteed to print excellent documents. TonerGiant will not be beaten on price with our 120% price promise. This means that if you do find the toner cartridges cheaper elsewhere Ė we will refund you 100% of the difference back as a refund and 20% back as a gift towards your next purchase with TonerGiant.
Advantages & Features of the Samsung ML-2165W printer
This is an easy to use printer with its ability to print from either USB or via a network. The mobile print option is available to both iOS and Android users through mobiles, laptops, tablets and more. All you have to do is install, select and print and youíre good to go! The mobile connectivity works through Wi-Fi and these advanced connections can be made remotely, saving you time and hassle. This printer produces stunning 1200x1200dpi documents that are always sharp and of the highest quality. Using a device that requires toner cartridges means that even the last print will be as clear as the first.
How long will the Samsung toner last?
You have two options when it comes to toner cartridges for the Samsung ML-2165W original toner cartridges. You can either buy the Samsung MLT-D101S Black Toner Cartridge which will last you around 1,500 pages or, you can buy the slightly cheaper Samsung MLT-D101X Black Toner Cartridge which lasts for up to 700 pages of printing. Both are great choices but itís important you factor in how much printing you need to do before making your selection.