Samsung ML-2165 Toner Cartridges
Despite toner cartridges costing more than your average ink cartridge, the advantages are that they last much longer and never dry out so are considered a better investment. The Samsung ML-2165 uses advanced toner cartridges for excellent quality documents and stunning prints. Pick the right toner cartridges for your ML-2165 printer from our available options below.
Q.
I need to purchase cartridge for Samsung printer ML-2165 - please tell me how to
A.
Hi, to place an order with us simply pick one of the cartridges listed on this page and click the add to basket button below the price, then click the checkout link under the add to basket. You'll then be able to proceed through the checkout and complete your order address and payment details. If you'd like us to help over the telephone we'd be happy to. Please call us on 0845 365 3605.
1
Toner Cartridges for the Samsung ML-2165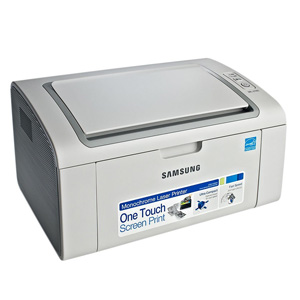 TonerGiant stocks original toner cartridges in high capacity as well as regular capacity. Samsung's toner cartridges use newly developed polymerized technology that means the particles are more uniform and smaller than in a conventional toner. This means your printer will have crisper lines and more vivid colours.
Advantages & Features of the Samsung ML-2165
This is the perfect compact printer for a small office or home. The Samsung ML-2165 produces stunning prints and documents all thanks to Samsung's advanced printing technology. Samsung's unique ReCP (Rendering Engine for Clean Page) means that the overall quality and vibrancy of your printing is much higher. ReCP automatically sharpens the focus of both graphics and text, while solid objects are overlapped to eliminate white gaps. This Samsung printer also offers convenient USB printing so you can print documents directly from your printer without the need of a PC or laptop.
How long will the Samsung ML-2165 toner last?
You have the option to buy high capacity or normal capacity toner cartridges from Toner Giant. High capacity products will last you for around 1,500 pages whereas normal offers 700 so it depends how much printing you're doing. If you are running low, take advantage of our free and fast next working day delivery to get those documents in on time.