Kodak ESP 3250 Ink Cartridges
This Kodak is a budget printer manufactured for users who are looking for a fuss free but high quality printing experience from home. TonerGiant stocks the black and coloured ink cartridges that you need to run your printer. With great value compatible ink cartridges and genuine Kodak ink you have the choice when it comes to how much youíre willing to spend on replacement Kodak ESP 3250 ink.
Be the first to ask a question about these products. Click 'Ask a Question' above to submit your query and we will answer it as soon as possible.
0
Ink Cartridges for the Kodak ESP 3250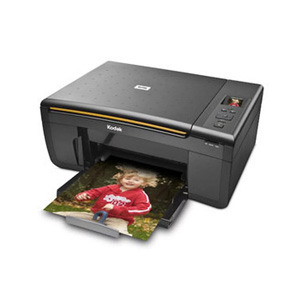 TonerGiantís compatible ink cartridges are of equal quality, they just arenít branded. With a three-year guarantee we are happy that youíll enjoy your compatible ink, but we will give you a full refund if you experience any trouble. With our 120% price promise, we can assure you that you wonít find Kodak ESP 3250 ink cartridges cheaper anywhere else on the internet.
Advantages & Features of the Kodak ESP 3250
This printer takes a USB port to connect to PCs and print documents and there are also slots for a memory stick and SD card, which you can print from using the LED screen display. The highlight of this inexpensive printer is its ability to print high quality photography onto photo paper, which is perfect for capturing memories to have on display at home or fill photo books with.
How long will the ink cartridges last?
The Kodak ESP 3250 ink will last you for around 425 pages no matter if youíre printing documents or ink dense photography. At such great prices, you can print to your heart's content!