Kodak ESP 1.2 Ink Cartridges
Kodak, better known for making cameras, have also dabbled in the printer world. Kodakís aim is to create printers that are really cheap to run for printing, copying and scanning while still providing you with the tools to print out your favourite photos. TonerGiant stocks the Kodak ESP 1.2 ink cartridges that will supply you with famously low costs per page however, we can beat even Kodak on price with our compatible ink cartridges.
Be the first to ask a question about these products. Click 'Ask a Question' above to submit your query and we will answer it as soon as possible.
0
Ink Cartridges for the Kodak ESP 1.2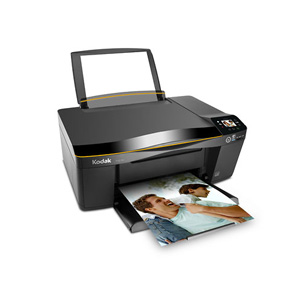 Although both Kodak and TonerGiant are great value, you can still save money opting for compatible ink cartridges. Compatible simply means not branded with Kodak but the ink is still top quality and the three-year guarantee on them should give you the peace of mind you need. We can also guarantee you wonít find Kodak ESP 1.2 ink cheaper anywhere else on the internet with our 120% price promise, youíre better off buying with TonerGiant.
Advantages & Features of the Kodak ESP 1.2
The Kodak ESP 1.2 can print, scan and copy with outstanding text print, photo print and also produce photos that are fade and water resistant to help you save those memories forever. There is also a built in template so that you can print on various materials including envelopes and labels. The technology doesnít end there, Kodak have a built in template network that you operate through the LCD colour screen which enables you to print graph paper, lined paper, shopping lists and more. Finally, the connectivity options are nice and simple with a USB port, Wi-Fi, Google Cloud print and Kodak email print.
How long will the ink cartridges last?
You can expect the Kodak ESP 1.2 ink to last for up to 390 pages unless you opt for XL in which case you will be able to print around 670 pages. You just need a black and a colour cartridge for this printer.