HP Colour LaserJet 2600n Toner Cartridges
The HP Colour LaserJet 2600n offers exceptional performance for a LaserJet printer. It prints graphics, text and photos to a high standard and includes an Ethernet connector. Maintain the excellent performance of your HP Colour LaserJet 2600n by using compatible or original toner from TonerGiant. You can browse our range below and even have it delivered the very next day with our free next day delivery service.
Be the first to ask a question about these products. Click 'Ask a Question' above to submit your query and we will answer it as soon as possible.
0
Toner Cartridges for the HP Colour LaserJet 2600n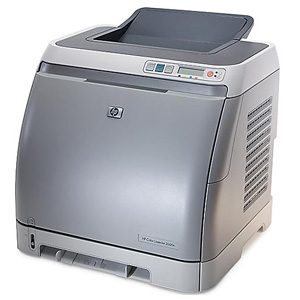 For optimum performance choose either our Toner Giant Compatible HP Q6000 toner inks or the HP original packages. You can either buy a combo pack of black, cyan, magenta and yellow or the different colours on their own. We offer a 100% satisfaction promise on our toner cartridges, combine this with a three-year no risk guarantee to cover any faults with your compatible toner cartridges and you can enjoy total peace of mind when buying from us.
Advantages & Features of the HP Colour LaserJet 2600n
This LaserJet printer is ideal for any office space and is great value for money, when it comes to investing in a laser printer. The HP Colour LaserJet 2600n offers excellent quality printing for text, graphics and photography. This printer is also highly efficient with an output of around 20ppm (pages per minute) for monochrome prints, this number is slightly lower when printing colour.
How long will the HP Toners last?
The TonerGiant compatible toner cartridges will last you for an impressive 2,000 pages dependant on what youíre printing. Likewise the original HP toner cartridges will cover you for approximately 2,000 prints. If youíre running low and working on an urgent project you have until 5.30pm to order for guaranteed next business day, free delivery.