Epson XP-432 Ink Cartridges
If youíre looking for the correct ink cartridges for your Epson XP-432, TonerGiant can help. With our 120% price promise, we can guarantee that our genuine Epson ink cartridges are the cheapest on the market. This little printer is perfect for at home - with its Wi-Fi enabled printing itís one for the whole family.
Be the first to ask a question about these products. Click 'Ask a Question' above to submit your query and we will answer it as soon as possible.
0
Ink Cartridges for the Epson XP-432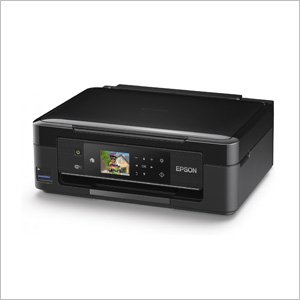 You need to use the Epson XP-432 ink cartridges for the best performance from your printer, especially as this printer is designed to print high quality photographs. The maximum resolution is 5760 x 1440 dpi with a minimum droplet size of 3pl, which is some serious quality for such a compact printer. To make sure you have the correct ink cartridges, look for the strawberry packaging.
Advantages & Features of the Epson XP-432
The Epson XP-432 not only prints beautiful photographs but will tirelessly print documents to a high standard too. The connection options make this printer easy to use with Wi-Fi enabled printing as well as the usual USB and memory card options. This means you donít even need to switch your computer on and can print directly from mobile phones as long as you have a Wi-Fi connection. The Epson XP-432 also comes with a built in scanner and copier.
How long will the ink cartridges last?
The ink cartridges life span really depends on how much printing youíre going to be doing and of course photo prints tend to use more ink that just your average essay. If you have lots of printing planned then itís sensible to opt for the XL ink cartridges as they print up to 300 more pages than the regular cartridges. You can also save and buy a multi-pack of all the colours. Make sure you take advantage of TonerGiantís next day delivery and get your order in before 5:30pm.