Epson XP-422 Ink Cartridges
Small but powerful, Epsonís XP-422 printer is part of their little all-in-one home inkjets. Buying the correct ink cartridges ensures your device continues to offer superior performance and reliability. As well as single ink cartridges, here at TonerGiant we also stock multi-pack products to save you money and keep your printer going. You will discover our range below, featuring both premium recycled ink cartridges from our own value range and original Epson ink cartridges.
Be the first to ask a question about these products. Click 'Ask a Question' above to submit your query and we will answer it as soon as possible.
0
Ink Cartridges for the Epson XP-422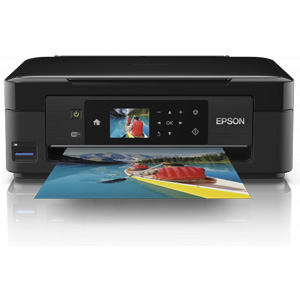 TonerGiant stocks both compatible and branded toner cartridges for your Epson XP-422. Our compatible cartridges come with a three-year guarantee and have been created to offer the same great performance an original branded cartridge would. We offer cartridges for this device in multipacks and single colours, so whatever your requirements you will find a product right here on the TonerGiant site.
Advantages & Features of the Epson XP-422 Printer
Despite being a small printer, this Epson XP-422 is perfect for affordable and reliable home printing. You can still produce perfectly clear text documents and glossy high-quality photos. This printer takes individual ink cartridges meaning you save money when you only have to replace one and it is also a Wi-Fi printer which is easy to configure with any Wi-Fi device. For mobiles, the XP-422 comes with Epson Connect, which also features Epson iPrint for easy wireless printing from smartphones and tablets. You can also scan and copy from your Epson XP-422 printer, just follow the simple instructions on the clear LCD screen.
How long will the ink cartridges last?
TonerGiantís Premium Recycled Epson ink cartridges are compatible with every Epson XP-422 printer and come as either a bundle or in individual colours. We also stock Epson original inks, which come as either a multipack or high capacity single cartridges. Our compatible, premium recycled range offers the best yield, with an estimated 450 pages of printing available per cartridge, however if you opt for an original HP cartridge purchasing their high yield offering is the only way to guarantee this level of printing. These are a little pricier than their regular cartridges, but offer 450 pages of printing compared to just 175.