Epson XP-335 Ink Cartridges
TonerGiant stocks genuine ink cartridges for the Epson XP-335 printer. TonerGiantís Epson XP-335 ink cartridges are guaranteed to work with your printer and are great value for money. The Epson XP-335 printer is perfect for at home or in a smaller office and has the functions to print, copy, or scan.
Be the first to ask a question about these products. Click 'Ask a Question' above to submit your query and we will answer it as soon as possible.
0
Ink Cartridges for the Epson XP-335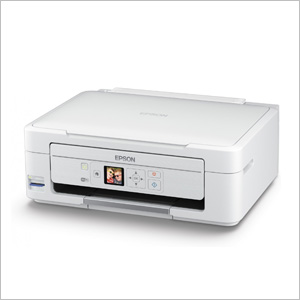 The Epson XP-335 ink comes in its recognisable strawberry packaging and is available in either a multi-pack or as individual colours and black. You can opt for XL ink cartridges or regular depending on how much you intend to print. You can rest assured that your Epson genuine ink cartridges from Toner Giant are the cheapest on the market. We refuse to be beaten on price, but if you do see the ink cartridges cheaper up to seven days after purchase we will give you a full refund and 20% of the difference back as a gift voucher.
Advantages & Features of the Epson XP-335
This smart little printer is perfect for at home or in the office. It can handle up to 100 sheets at a time via a connection through a USB port or memory card. You also have the option to view your documents in the 3.7cm colour LED screen prior to printing to ensure youíve got the correct document. You can also scan and copy documents with the flatbed scanner featured on this printer. For the best performance from your printer, itís important to use the compatible ink cartridges, in this case: Epson XP-335 ink.
How long will the ink cartridges last?
Depending whether you choose XL or standard ink cartridges you have different life spans to deal with. The Epson XL ink will last you around 470 pages whereas the standards last for around 175 dependent on the content you are printing.