Brother MFC-J470DW Ink Cartridges
This high performance compact printer can print, copy, scan and fax in high resolution and with automatic double-sided printing. For best performance from your Brother MFC-J470DW device, youíll need to buy the correct ink cartridges and TonerGiant is the best place to buy your ink cartridges from, simply because we offer only the highest quality but are still the cheapest!
Be the first to ask a question about these products. Click 'Ask a Question' above to submit your query and we will answer it as soon as possible.
0
Ink Cartridges for the Brother MFC-J470DW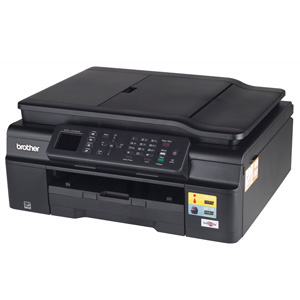 TonerGiant stocks both compatible and original ink cartridges for the Brother MFC-J470DW that are guaranteed to work with your printer. Original ink cartridges are manufactured by the printer brand so in this case, Brother. Compatible ink cartridges are manufactured by TonerGiant and are guaranteed to work with your printer. TonerGiantís own brand of ink cartridges come with a three-year guarantee because weíre so confident youíll be totally happy Ė and if you arenít we will offer a no quibble, no fuss exchange or refund.
Advantages & Features of the Brother MFC-J470DW inkjet Printer
This is a budget-friendly and reliable printer for a home office. The input tray can handle up to 100 sheets of paper at a time with an extra 50 in the output bin. This printer can either work using a wireless connection or via USB. The best advantage is the low cost of running this printer because the Brother MFC-J470DW has two-sided printing, high capacity ink cartridges and support for mobile printing and iCloud apps. The device uses individual ink cartridges, which also cuts costs because only the empty ink cartridge will need replacing, saving you resources and money.
How long will the Brother MFC-J470DW ink last?
You can either save money buying ink cartridges in bulk as the compatible Brother LC123 Ink Cartridge Multipack that includes cyan, yellow, magenta and black. Alternatively you can buy the colours separately and they will last around 600 pages each. The original Brother cartridges have the same lifespan.