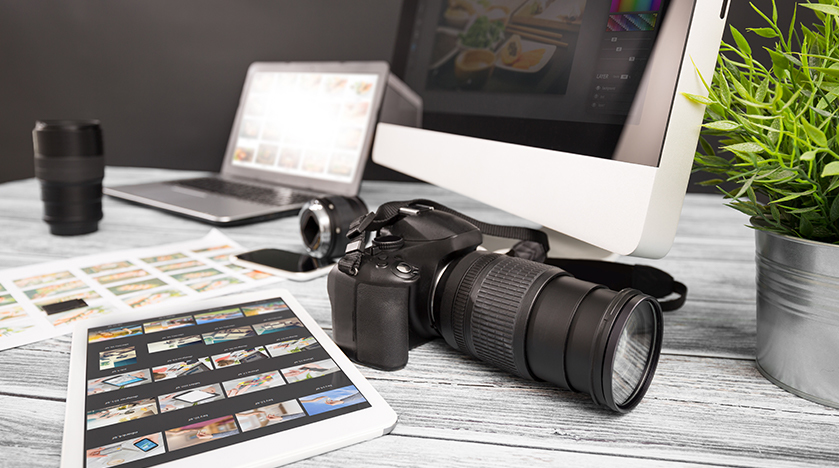 If you're among the many wondering, what is the best printer for digital photography? – we have compiled a list of the best digital printers and when to consider them. Printers have seen major advancements in recent years, offering more ease than ever – allowing us to quickly get our hands on those cherished photos, when we need them.
If you're an avid photographer, just picked up a camera or just want to print family photos; with connectivity being the focal point for all modern printers, you can now connect and print from anywhere. This means printing digitally has never been so simple. The photo printing industry has come along way in the last ten years with gallery-quality photos being produced at the touch of a button.
What's so great about the growing industry is that printing at home is not as expensive as it used to be. From laser, to inkjet and even thermal papers; there are lots of ways you can reproduce your photos to the same digital standard. But, no matter what ink or paper you use, it all starts with the quality of the machine.
Digital printing is highly competitive with brands such as HP, Kodak, Canon and Epson all battling it out for top spot. This means you shouldn't have to pay over the odds for a quality device. From the portable to the pocketable, here's a list of our top printers on the market.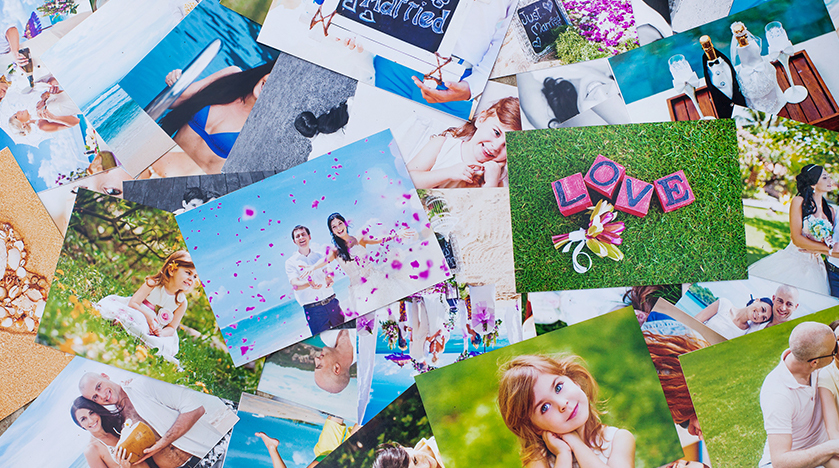 The must-have printers for digital photography
With so much on offer, we've cut through the confusion of the market and picked out our top five must-have printers that you can purchase for under £150.
HP Envy 5540
Impressive photos for home printing
Pro: Low cost printer and scanner combined.
Con: Wireless connectivity only so unable to print directly from the camera if it does not have a wireless feature.
True to its name, the HP Envy is one of the most desirable on the market. It's low in price, compact and lightweight but it still can produce quality photographs for the everyday photographer. Its inkjet technology uses maximum resolution of 4800×1200 DPI and the all-in-one printer has a reasonable print speed of 12ppm and can safely take 125 standard paper sheets at one time, which proves its durability.  
Canon Selphy CP1200
Good print quality with low running costs
Pro: Compact and portable
Con: One of the slowest printing speeds
With a 2.7inch colour display, the Canon Selphy is functional with a wealth of connectivity options. You can print from a smartphone via Wi-Fi, hook it up to a PC or MAC or use an SD card or USB memory stick. The largest photo size this printer will produce is 4×6 inches. The only major downside is the speed. You'll find that from the point of connectivity to the final printout is slower than most on the market, at around, 1 minute and 30 seconds. But, if you're not particularly bothered about speed, you'll favour its ability to connect and print stunning images anywhere – as it's extremely portable.
Canon PIXMA TS9150
Effortless printing
Pro: Sleek design and connectivity.
Con: Largest photo print size is 4×6 inches.
The Canon PIXMA TS9150 offers an engine with precision using six-inkjets. It is compact and uses smart wireless connectivity, which means that essentially you can print from anywhere. It's the printer for all photo enthusiasts who want effortless printing from a smartphone, tablet or PC. The PIXMA TS9150 is easy to use and has great connectivity options from wireless to an Ethernet cable. A bonus is that it has a scanning feature and can take a range of Canon photo paper from matt to gloss.
Kodak Verite 65 Mega Plus Wireless
Easy to connect from smartphone or device
Pro: Cost effective ECO printing.
Con: Shading in dark photos isn't the best.
Aimed at photo printing, the Kodak Verite is a light, compact, all-in-one printer. Connecting to the Kodak Verite is simple enough with the use of Wi-Fi, USB and NFC, but it does lack an Ethernet port. It can carry up to six times the typical ink amount which means stocking up is less frequent. It also has an ECO print setting. This is great as it can save up to 30% of ink on everyday printing. The downside is you may find this will alter the quality of your photos.
Brother MFC-J5330DW
Built to last. An all rounder.
Pro: Low cost for A3 printing
Con: Unattractive, bulky design
Durable quality and a strong performance time after time. The Brother MFC-J5330DW isn't much of a looker, but it's packed full of features and connectivity functions. It's quite bulky, but would fit comfortably in any home office where it's multi-functionality can best be used. Surprisingly, it's quite cost effective and can produce A3 print outs. You may find that photos with dark colours will print slower. This said, with its high resolution the print quality is great, especially if you bare in mind that it only uses four-inkjets.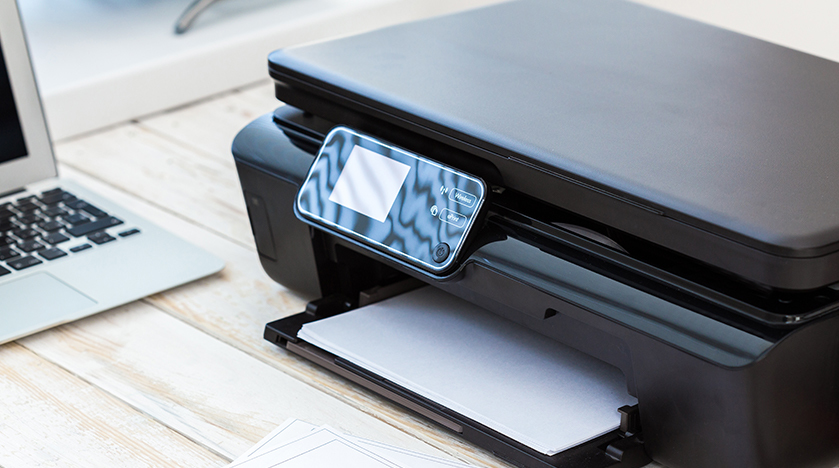 The nice to have
With a bigger budget comes bigger functionality, with typically faster speeds and a higher print quality, here's our pick of the top of the range printers that'll see you spending around £200+.
Canon PIXMA TS9050
Effortless printing at maximum quality
Pro: Six-ink engine
Con: Slower than other high-end Canon models
Another class product in the Canon PIXMA range, the TS9050 is sleek in design, functionality and print quality. With its large touch screen control panel, it's easy to navigate through its functions. Its most basic features are that it can duplex print, as well as connect from an SD card, wired and wireless networks. Its big selling point however, is the six-ink engine that allows the quality of print to be superb for both everyday paper printing and for photos. This is because of its 9,600 x 2,400 dpi system which ensures impeccable photo prints every time.
Epson Expression Photo XP-960
A range of fantastic features for your money
Pro: Vibrant photo display up to A3 size.
Con: Not portable.
If you're looking to enjoy high-quality prints at home, the Epson Expression Photo XP-960 is for you. Enjoy photos created from a six-ink dashboard that builds vibrant photo display with a high print resolution. It's one downside is it's not portable and printing is slower than other smaller models. With what it lacks in speed it makes up for in features, however. It has label printing for CDs and DVDs, photo-grade scanning and copying capabilities, as well as the ability to print from smartphones and tablets onto all sorts of specialty paper. It's a real versatile printer and an all rounder for its price.
Epson PictureMate PM-400
The family favourite
Pro: Simple to use.
Con: Expensive compared to other lightweight options.
The Epson PictureMate is the ideal companion for any household. Neat and lightweight in design, the Epson combines traditional printing with digital settings. Easy to use and durable, you'll know what to expect each time you press print. This printer is capable of printing a varied amount of sized photos with excellent colour quality. The print speed is faster than other models (approx. 40 seconds) and you can connect using Wi-Fi from any smartphone, tablet or digital camera.
Canon PIXMA Pro-10S
10-ink pigment technology for professionals
Pro: Fast printing for word-class photography
Con: It's expensive
The Canon PIXMA Pro-10s is one of the more expensive models on our list but there's a vital difference between this and other Canon types. This Canon uses ten-ink pigment technology to create durable, gallery-quality prints. This is a printer for the professionals. The impressive quality transcends in both colour and black and white printing. This printer is supported by a range of printing paper. You'll be able to print directly from your cloud storage, PC, tablet or smartphone and edit using the Print Studio Pro plugin, which is compatible with Adobe editing products. You won't get much better.
Epson SureColor P600
Top of the range for business and semi-professional photographers
Pro: World-class standard up to A3 and onto disk.
Con: Expensive and bulky.
Top of the range, the Epson SureColor P600 creates ultra-smooth tones and stunning photos – up to an A3 size. Interestingly, there are nine inkjets but only eight are used at any one time. This is because the printer will automatically switch between matt and photo black depending on what you're printing. Multi-connectivity from a smartphone, Ethernet cable and Wi-Fi means you can enjoy printing quality imagery from all devices. It offers a fast printing speed for the size of paper and produces the same word-class standard in both colour and black and white.  You can access its multi-functions and settings using its clear LCD screen where you'll be able to print quality labels directly onto printable CD/DVD disks. The printer feels high-quality with a sturdy structure that can take pride of place in any home or office.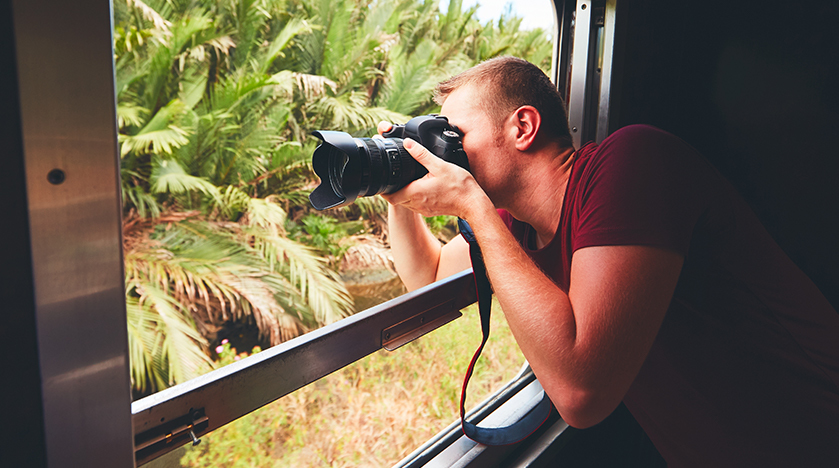 The Pocketable
Portable just got smaller with a new range of printers that are specifically designed for handheld use. Printing straight from your smartphone is the new thing to do and print quality is improving with each click as phone cameras get an upgrade at the same time.
These printers are made for the app users, with novelty features like editing photos with stickers and filters. It puts the fun back into photo printing and could spark the interest of the younger generation. Check out our top three uber portable printers that are hot on the market right now.
Kodak Dock Photo Printer
Sleek design for sleek printing
Pro: Fantastic image quality.
Con: Uses specific paper at one size only.
One touch easy printing, the Kodak Dock Photo Printer is for the snappy happy smartphone users. It prints at one standard 4X6 inches and uses thermal transfer technology, which means the details won't bleed or fade. This Kodak device is compatible with most devices with a USB port and dock for both Android, Apple, and most digital cameras. What's smart about this printer is you can charge up to two devices while you wait. There's also a free app you can download to edit your photos before printing.   
Fujifilm Instax Share SP-2
Instant Nostalgic Printing
Pro: Fun and exciting.
Con: Image quality isn't the best.
For those wanting their photo fix with a spark of nostalgia, the Instax Share SP-2 is just for you. It has spun from the new era of mini-polaroid but with quality digital elements. Enjoy the nostalgic feel of white bordered, instant photography. With this laser printer you get fast editing capabilities from a downloadable app. You can print easily with a touch of a button using wireless technology from any Android or Apple device. The main flaw is that the photo quality is rather limited, but this could be due to the small size of its printouts.
The HP Sprocket Portable Photo Printer
Printing on the go
Pro: Exceptional connectivity and a fun support app.
Con: The novelty of tiny images may wear off.
The pocket size HP Sprocket is ideal for fun printing on the move. The connectivity is instant and it's a common competitor of the Fujifilm Instax Share. You'll find that the image quality is better than the Instax but, it's still not fantastic, which is probably due to the small size of the print outs. It's lightweight and can connect using Bluetooth. It uses clever Zink/HP which means it doesn't use ink and you'll find that the paper isn't too expensive to refill. The app is one of this printer's best features as it can pull photos from social media and your smartphone's camera roll. You can add text, stickers and filters to any photo before printing on the 2×3 inches.
Ready to get printing those snaps? Choose the printer that best suits your needs and be sure to come back when those ink cartridges need a refill. We offer an own brand, compatible range that can be used in most printer makes and models – all available at competitive prices.