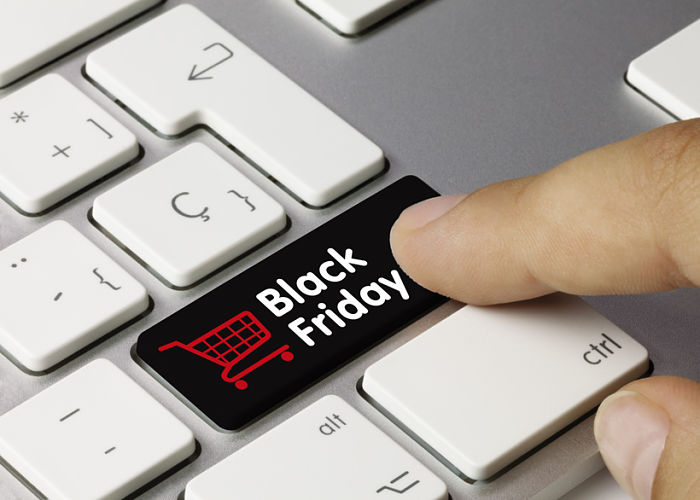 Black Friday and its slightly less rowdy younger sibling, Cyber Monday, may strike fear into the heart of some shoppers caught up in the last few year's of retail madness, but it seems the festive insanity has done nothing to detract the big retailers from offering some astounding deals on what has been dubbed the busiest buying day of the year.
What is Black Friday?
Originating in the US where it falls directly after Thanksgiving; Black Friday is thought to be the unofficial start of the Christmas shopping period — with hundreds of consumers scouring the web and the high street in search of the best deals in the run up to the big day.
Not ones to miss out on a bargain, the UK has gradually accepted Black Friday into the festive fold. In 2016, more UK retailers than ever before will be offering top deals on tech, fashion and toys, in an effort to drive sales before Christmas — and your favourite printer and consumables store, Toner Giant, is just one of them.
Launching our Black Friday deals at 9am on Friday 25th November, you can expect fantastic site wide discounts on printers, cartridges and paper until 5pm the same the day. Whether you're looking to buy a printer as a Christmas gift or simply want to save money on the cost of new ink and toner cartridges, our brilliant Black Friday deals promise the very best prices for a complete range of Toner Giant products.
Black Friday Sale Starts In
Cyber Monday
And if a single day isn't ample time to complete all of your purchases, check back with Toner Giant on Monday 28th November 2016 for even more great savings as we celebrate Cyber Monday — which is thought to be the second busiest day on the Christmas shopping calendar, with millions of shoppers heading online to start this season's shopping in cyber space.
Combining great Cyber Monday savings with our year-round 120% price guarantee (which applies to all original ink and toner cartridges), we can help you save a fortune in the cost of buying printers, cartridges and paper in the run up to Christmas. Plus, with our free next-business day delivery service, you won't even need to pay any extra for delivery — why shop anywhere else this Christmas?
How do I get discounts on ink & toner?
If you want to grab a bargain in the Toner Giant Black Friday sales, visit our homepage from 9am on Friday 25th November 2016 to browse all of our best Black Friday deals. We'll also be offering a range of discounts across the rest of the site, so be sure to have a good old browse around to find the perfect product at the right price.
Our Black Friday deals must end at 5pm, so be sure to pay us a visit before then to take advantage of the amazing deals, discounts and savings.
Have a question or query about our Black Friday discounts? Don't hesitate to get in touch with our friendly and helpful customer service team. You can do so via our Contact Us page, or by calling 0845 365 3605.