Recycling and the environment have been hot topics over recent years, and with documentaries such as Blue Planet 2; that showed us the impact we are having on our world's oceans and wildlife, it's clear that everyone on our planet needs to do more to recycle or reduce our use of plastics before it's too late.
Whilst you might read a new environmental story every day, these problems are nothing new. Throwaway plastics are being produced at alarming rates and not enough is done to reduce the numbers when you consider it can take up to 1000 years for plastics to degrade.
When it comes to printer cartridges, we published some shocking statistics back in 2013 that show that from 65 million cartridges that are used solely in the UK each year, just 9.75 million are recycled, today the statistics will be much worse.
And overall in the UK, we purchase around 3.7 million tonnes of plastic each year, of which just 842,000 tonnes are recycled (22.7%). In the world's oceans, there are approximately 150 million tonnes floating around, so why don't we do more??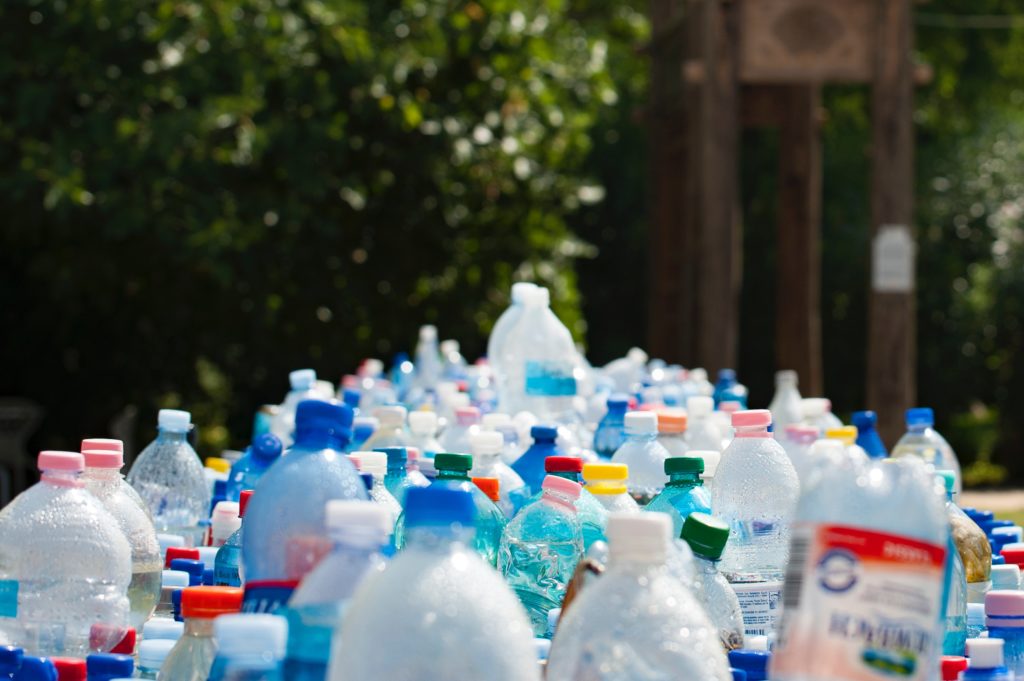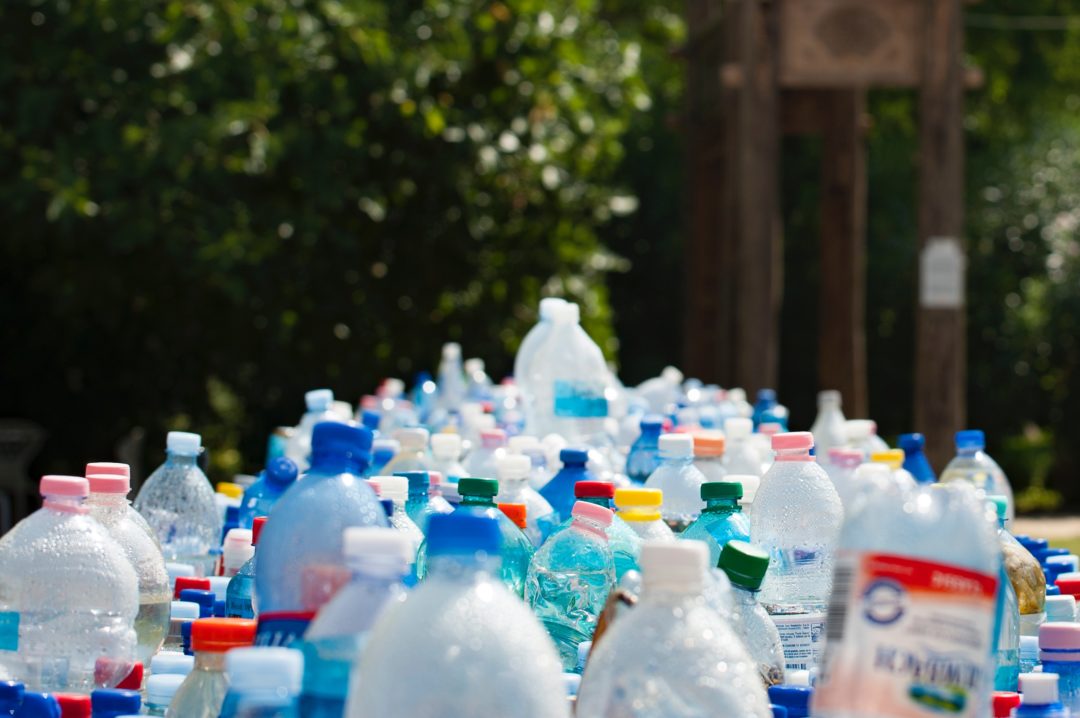 Amazing things created using recycled plastics
Whilst the statistics are scary, where there is darkness there is also light, and we found some true heroes out there who are making a real difference by changing the way we think about recycling and looking at new possibilities for using recycled materials to create new products.
Here are some of the best:
1. Bike Path made from recycled ink cartridges
West MacDonnell National Park in Australia serves more than 120,000 visitors each year and when they decided to heavily invest in a replacement bike path and viewing platform, they came up with a genius plan to keep costs down, whilst increasing its durability and lifespan.
How did they do this? They turned to a plastics recycling company Replas; Australia's leading mixed recycled plastics manufacturer, who was able to produce the 17km bike path from recycled plastics including inkjet cartridges, for just $130,000.
Being manufactured from recycled plastics, the new bike path was low maintenance, resistant to moisture, resistant to cracking or splitting, and longer lasting than any concrete counterpart. What's more, it was easier to install.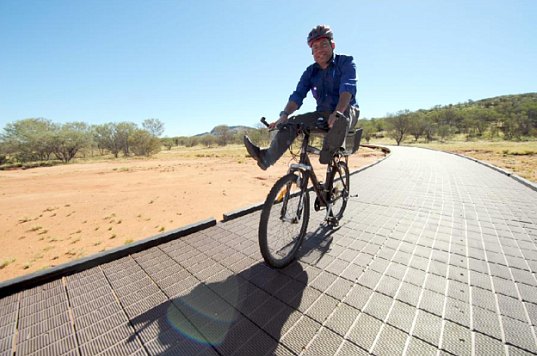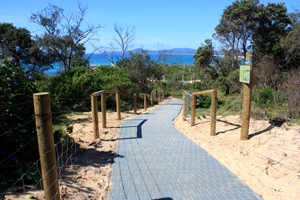 2. Plastic Roads & Carparks
Around the world, there are approximately 40 million kilometers of road. An asphalt road should last up to 15 years unless damaged during its lifetime, something that often occurs. Roads are usually made up of different materials such as sand and limestone, but around 10% of a road is bitumen, which is used to bind the other materials.
Bitumen is a sticky black substance extracted from crude oil or petroleum and is transported at high temperatures to keep it in liquid form. It's difficult to produce, expensive and bad for the environment.
Now Scottish start-up MacRebur is just one of a range of companies who are replacing most of the bitumen in the asphalt they produce with recycled plastics including ink and toner cartridges, previously destined for landfill or incineration. The waste material is turned into small plastic pellets which are instead used to bind the asphalt materials.
1 km of the new plastic roads uses the equivalent of 648,000 plastic bottles, is cheaper to make, and last longer than current asphalt roads, which means fewer potholes for us!
3. Ewood – furniture made from recycled toners and printers
Newtecpoly Pty Ltd based in Australia turns old recycled toner cartridges and printers collected by Recycling company cartridges 4 planet Ark into 'eWood', a sustainable material similar to wood, that can be used to replace timber and concrete to create things like garden benches, fencing and raised garden beds. The best part is that the new material is durable, non-toxic, and can last decades.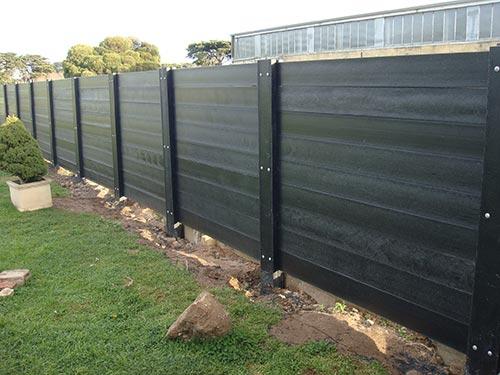 4. Lousy Ink
During the printer cartridge recycling process by cartridges 4 planet ark, as ink and toner cartridge plastics are being crushed, any runoff ink is collected and stored in large tanks. The ink is sent over to  Lousy who sells bottles of artists' ink and other products such as fine liner pens (made from 100% recycled printer cartridge plastic).
Lousy has collected an impressive 85,000 litres of ink since they started!
5. Artists' work produced from old ink cartridges
Finally, there are a few artists out there such as Faith Pearson who have created some interesting pieces when using empty ink cartridges as her medium. Check them out here: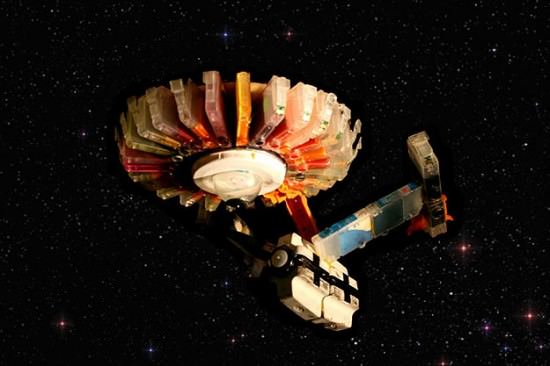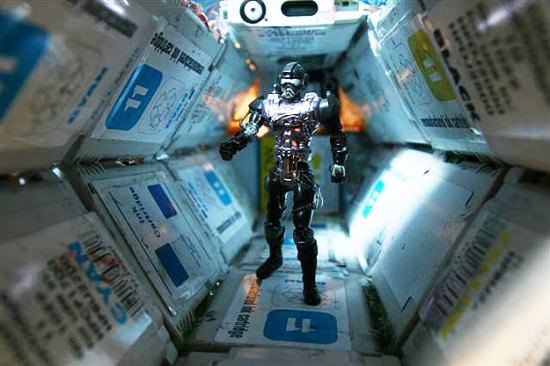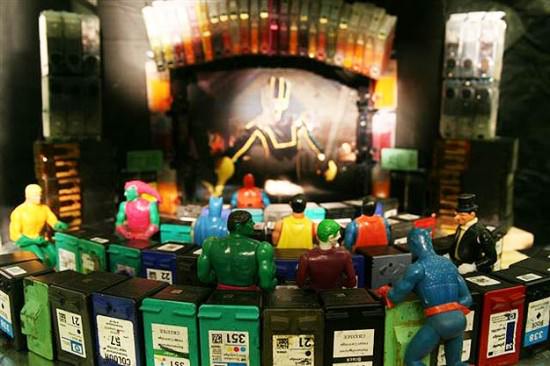 There you have it, with some innovative minds, the possibilities of how we can use recycled materials in the process or manufacture of new products could be endless. Maybe some of these plastics can be used to produce filaments for 3D printers? Let us know in the comments below what you think!