Here at TonerGiant, we're constantly harping on about the brilliance of 3D printing (just check out our 3D printing page), and now there's been a new development in the field which has got us more excited than ever: 3D printed food.
That's right, researchers have turned their attention to producing edible food in the third dimension, and the most progressive, forward-thinking chefs have been quick to adopt the technology for use in their professional kitchens.
What initially sounded a short-lived fad with no future in gastronomy is rapidly escalating into something big. From Barcelona to New York and beyond, professional chefs are experimenting with new, readily available 3D printing technologies capable of producing 3D printed food.
One such chef is Paco Perez, a Spanish cook with several Michelin stars under his belt. In his Barcelona-based restaurant, La Enoteca, Perez has been busy perfecting a new dish which features 3D printed elements. To create this Star Trek-esque plate, Perez uses a machine called Foodini, which is essentially a 3D printer manufactured by Spanish tech firm, Natural Machines. The chef uses the printer to create an intricate, and entirely edible, 'Sea Coral' design on the centre of a plate, adding a whole new meaning to garnishing. The design is made using seafood puree, which is fed into the Foodini and subsequently applied to the plate to the chef's exact specification.
Speaking to the BBC, Mr Perez said he was delighted with the capabilities of the machine, and keen to put the device to the test on other culinary creations. He enthused: "It's very interesting what today's technology is contributing to gastronomy. Creativity is shaped by what technology can do."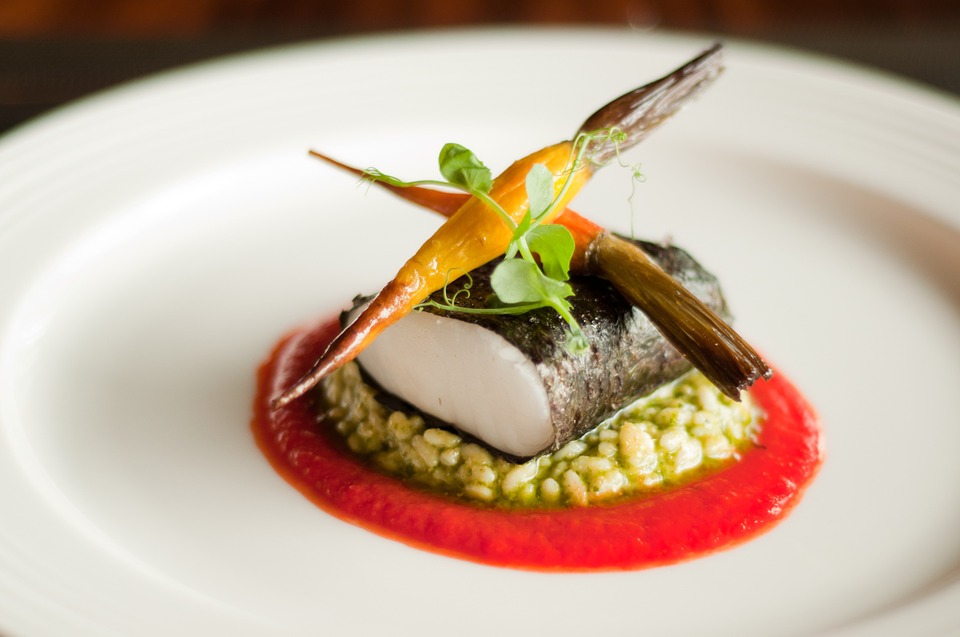 So just what is it that makes the Foodini machine such an exciting addition to the world of 3D printing, aside from the fact that it can print food? Firstly, the device was designed from the off to be used to print food, meaning it doesn't lack the flexibility of other printers which have been adapted to fit this purpose.
Secondly, the machine can print with a huge array of different ingredients, which is good news for those cringing at the sound of the seafood puree. Everything from chocolate to mash potato can be fed through the machine using stainless steel capsules, which are completely reusable. The device can then use these foodstuffs to create elaborate 3D designs which stand a few centimetres off the surface, lending itself perfectly to the most ambitious chefs.
Another great feature of the Foodini that's well worth mentioning is that it's classed as an 'Internet of Things' appliance, which basically means it can connect wirelessly to the web. This makes it possible to download recipes and designs direct from the net, which could see the dawn of a whole new way of cooking in the future.
Natural Machines co-founder, Lynette Kucsma, believes the greatest benefit afforded by the tech lies in its convenient automation. She said: "Imagine you need to print breadsticks in the shape of tree branches for a hundred people sitting that evening. Rather than food piping it or doing that by hand, you can automate it with a 3D food printer."
In answer to the question, could 3D printing be the future of fine dining? That remains to be seen. What is known, however, is that 3D printing is having an impact in far more sectors than was originally predicted, raising the question — where will the technology go next?
To keep up to date with all of the latest developments from the fascinating world of 3D printing, stay tuned to the TonerGiant blog where we regularly post news and updates.
Alternatively, if you're here to buy affordable toner and ink cartridges, visit our homepage to browse our huge range of printers and consumables, or call us on 0845 365 3605.