Budget Multi-function Printers under £100
Anyone who's bought a new printer in the last year or so will attest to just how cheap they are these days. For under £100 — even under £50 — you can get your hands on a powerful printer that's tricked out with all the mod cons — from wireless connectivity to multi-function features.
Not convinced printers are all that cheap? To prove their affordability, here are 7 of the best budget multi-function printers money can buy for under £100.
Canon PIXMA MG2450 All-In-One Inkjet Printer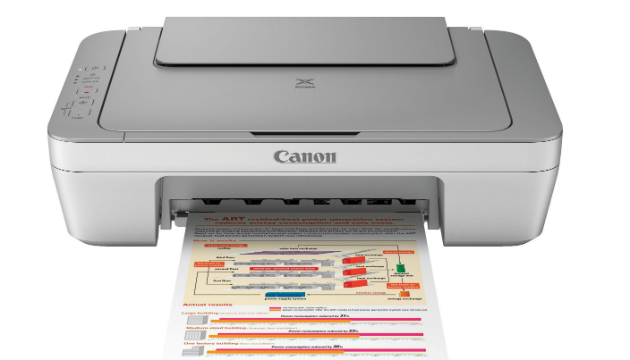 Available at the laughably low price of £25.22, the Canon PIXMA MG2450 is one of the cheapest budget multi-function printers available anywhere on the market. Despite this extraordinary cost, the PIXMA MG2450 is packed with top features, including full print, scan and copy functionality and wireless connectivity. It's also capable of chucking out up to 8 pages a minute, so waiting age for prints will become a thing of the past.
Brother DCP-195C Multifunction Inkjet Printer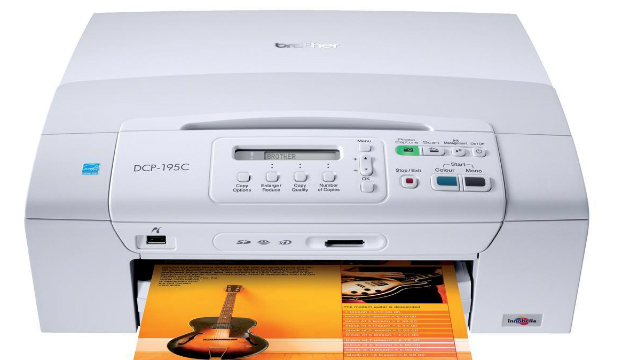 If you're after a printer that will never let you down, bestow your faith in the Brother DCP-195C. Cheap as chips to buy (£57.57 to be precise) and impressively kitted out, this compact all-in-one machine will make light work of whatever task you throw its way — be it scanning a stack of documents or producing crisp, full colour images.
Epson WorkForce WF-2510WF Multifunction Printer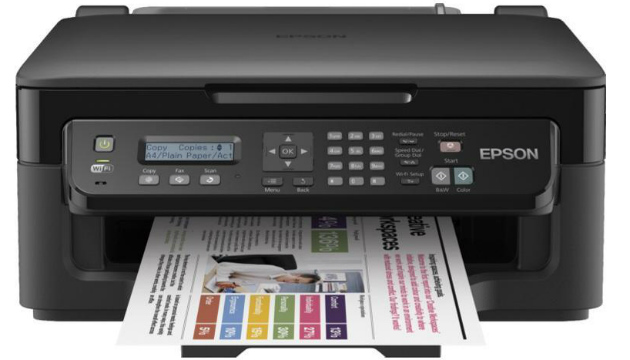 Not only does the Epson WorkForce WF-2510WF (sorry, it's a bit of a mouthful) look sleek, stylish and modern, it's also incredibly affordable — with prices starting at just £65.31. For that money, you get a robust machine that does everything you could possibly want a printer to do, including print, scan, copy and fax. The printer also benefits from Epson's DURABrita Ultra Ink, so you can expect great results every time.
Canon PIXMA MX725 Multifunction Inkjet Printer
If you want a printer that's as good at producing full colour images as it is black text documents, the Canon PIXMA MX725 ought to be at the top of your potential printers shortlist. Benefitting from a robust build quality, the MX725 delivers crystal clear detail and accurate colour reproduction when printing photographs, text and graphics.
Kyocera FS-1220MFP Mono Laser Multifunction Printer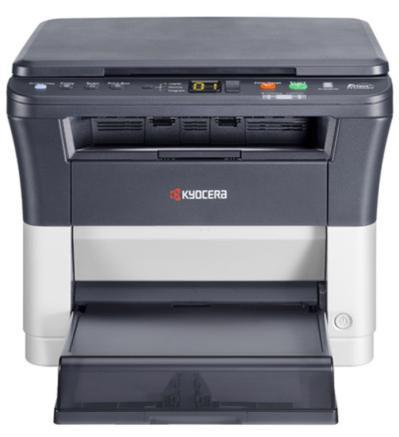 For those at the helm of a fledgling start-up, Kyocera's FS-1220MFP will prove the perfect companion for your first foray into the world of business. With cheap running costs and ultra-fast print speeds, the FS-1220MFP will keep up with the needs of even the fastest growing companies, all for the ridiculously low price of just £69.31 — need we say more?
Canon PIXMA MX535 Multifunction Inkjet Printer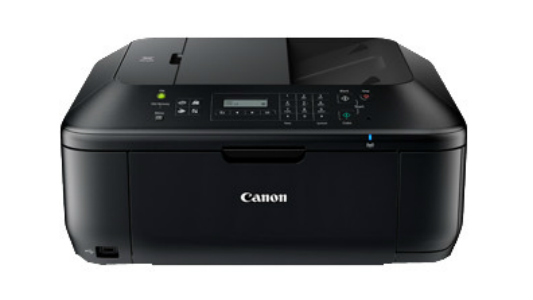 Housing a raft of high-tech features beneath its sleek, black outer shell, the Canon PIXMA MX535 has all the attributes of a high-end printer, without the eye-watering price. Available to buy for just £65 quid, this multifunction machine is capable of handling any and all print tasks you throw at it, and benefits from an LCD screen for easy navigation and setup.
Canon i-SENSYS MF3010 MF Mono Laser Printer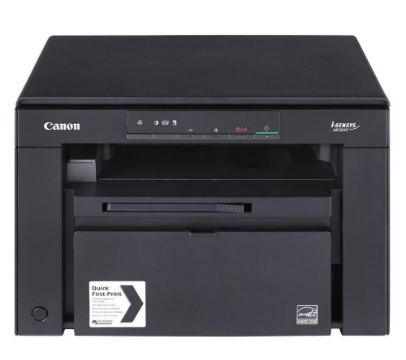 If speed, performance and reliability are at the top of your new printer wish list, feast your eyes on the Canon i-SENSYS MF3010 MF Mono Laser Printer. Beneath its boxy body, this mono laser printer houses the very latest in powerful printer technology — making it perfect for home or small business use.
We told you printers were cheap, but if you remain unconvinced, why not visit the TonerGiant website? We stock loads of top brand printers at affordable prices, and regularly check our product prices against the market — so you'll never pay over the odds when shopping with us. To find out more, visit our homepage or call us on 0845 365 3605.