Since the advent of wireless Internet connectivity, a multitude of once wired devices have been transformed by the technology – granting greater flexibility and convenience to the end user. Of all the electronic gadgets and appliances to adopt wireless tech however, the humble printer is arguably the most significant. In terms of a technological leap forward, the development of wireless printing was fairly radical. Where once a USB cable was required to connect a printer to a traditional desk or laptop computer, now it's possible to send documents and images to print without cables, drivers or any time-consuming setup process. And, given our growing reliance on mobile technology, that's great news. Now, like never before, more and more people are turning to their smartphone or tablet to access documents, images and web pages on the go – making wireless printing capabilities absolutely essential. If you spend more time on your mobile device than you do on your computer, here's a no-nonsense guide on how to access your wireless printer from a tablet.
How to Access Your Printer via iPad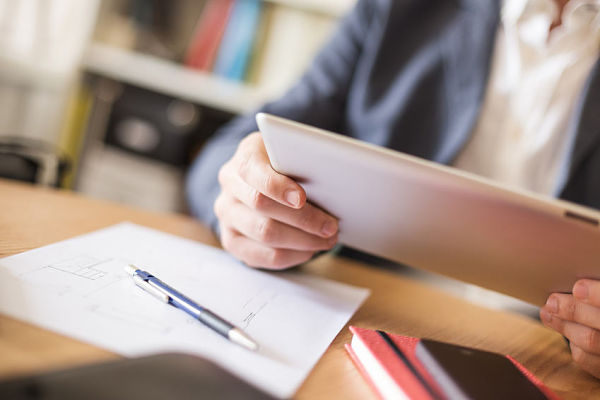 Since its release, the iPad has proved incredibly popular – enabling users to access e-mails, webpages, mobile apps and documents wirelessly, wherever they are. Here, we'll provide a step-by-step guide on how to send documents and images to print directly from your iPad.
Is your printer compatible with Apple's AirPrint application?
Enabling iPhone and iPad users to print wirelessly regardless of where they are, Apple's AirPrint is an innovative application that's become a key feature of many printer models. The software lets users send items to their printer wirelessly, provided they're on the same network. To view a comprehensive list of AirPrint compatible printers, click here.
Check the print compatibility of the app you wish to use
Whilst it's possible to print a range of documents and images from an iPad, including webpages, e-mails, documents and images, some mobile apps don't support AirPrint wireless printing. If in doubt, always check the specifications of the app before installing.
Find the AirPrint icon and hit print
Ready to print? You'll find the AirPrint function by tapping the settings or share icon. Often, AirPrint will appear as a simple print button; hit this, and you'll be taken to the print properties page.
Select the appropriate AirPrint compatible printer
On the print properties page, you'll be prompted to select the appropriate printer from a list of devices automatically discovered on your wireless network. If the printer isn't on the list, you may need to reconfigure its wireless connection.  
Follow the instructions and then hit print
Using the options available, select the number of copies you require before pressing print. And that's it – your document should find its way to your wireless printer.
How to Access Your Printer via an Android Device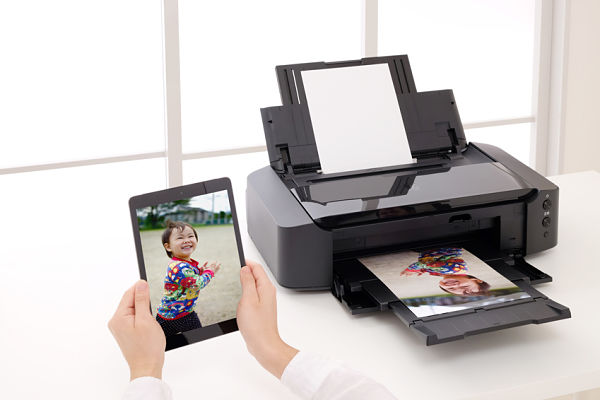 In a bid to compete with Apple's highly lucrative iPad, several manufacturers have since released alternate mobile tablets – many of which incorporate the successful Android operating system. Thanks to the development of Google's advanced cloud-based printing application, it's easy to print documents, images and webpages directly from your Android tablet.
Use a wireless printing app or Google Cloud Print
If you have a wireless printer, you may be able to print directly from your Android device via an OEM (original equipment manufacturer) or third-party printing application. Alternatively, if your printer is compatible with Google's Cloud Print application, it may be easier to use this function.
Download the Google Cloud Print app
In order to print documents via Google Cloud Print, you'll need to download the app and login with your existing Google account.
Register with Google Cloud Print
Once you've downloaded the Cloud Print app, you'll need to register your printer with the service. This only takes a couple of minutes, and will pair your device wirelessly with your printer, giving you complete flexibility.
Hit Print
To print a document from your Android tablet, locate the print icon and give it a tap. Then, select any print requirements from the options page, before sending to print – and you're done.
For more hints, tips and printing advice, check out the rest of the Toner Giant blog. Alternatively, visit the main Toner Giant site to browse our range of affordable printers and consumables.