Wireless network printing has become an invaluable tool in the office, granting the entire workforce seamless access to a complete range of print functions – from printing and copying, to scanning and faxing.
But like any wireless IT infrastructure, security must be a key consideration when implementing a wireless printer network in the office, not only to prevent loss of company data, but also to protect the privacy of your workforce. Here, we'll highlight some of the ways you can ensure complete security across your wireless print network.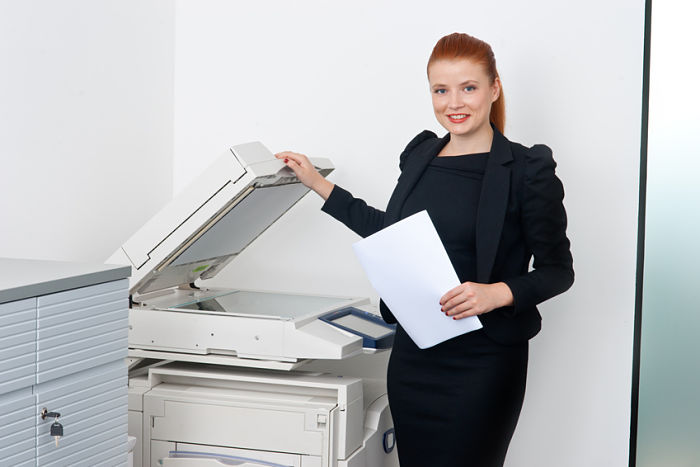 Seek a Trusted Name
If your business is in the market for a new printer, put security and performance ahead of price and opt for a model from a reputable vendor. The majority of trusted printer brands have developed innovative security software capable of handling even the most sophisticated cyber threats – effectively reducing the risk to your business.
For complete peace of mind and security, we'd recommend a business printer from HP, Epson, Lexmark or Samsung.
Provide Printer Security Training to All Staff
In a business setting, it's extremely likely that more than one member of the team will use the wireless printer network on a day-to-day basis. Whilst this enables greater flexibility and efficiency, it also increases the security risk and leaves the network vulnerable to malicious third parties.
To reduce the risk posed by multiple print users, it's imperative business leaders provide relevant printer security training to all members of staff, as well as emphasise the importance of printer safety. In offices with a large volume of staff, it's also a good idea to implement key code or PIN printer access to all staff members, as a way to implement an additional level of security provision.
Complete IT Support
Whilst printer security should rest with all members of staff, full IT support is required to guarantee complete network and device security, as well as the correct installation of specific printer security software. No matter how small-scale your IT department, risk management should take priority; to help IT professionals tailor a rigorous risk assessment for in-house devices, the National Institute of Standards and Technology released the Risk Management for Replication Devices Guide (available here), which aims to educate IT staff on the ins and outs of workplace security.
Implement High-Spec Security Software
With an endless circulation of cyber threats on the internet, businesses need to implement the very best security software if they're to effectively protect their network against emerging malware. Purchase your business machine from Toner Giant, and we can help you assess the security requirements of your wireless network, as well as provide advice and guidance on the security features of a specific machine.
For more tips and advice on efficient business printing, be sure to check out the rest of the Toner Giant blog. Alternatively, if you're interested in buying a printer directly from us, visit our dedicated printer page or contact our expert customer care team on 0845 365 3605.